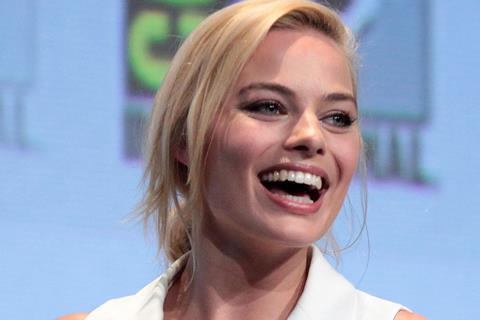 Bold Films has partnered with Entertainment 360, the production arm of Management 360, and LuckyChap Entertainment to finance and produce Dangerous Odds starring Margot Robbie.
Independent production and finance company Bold acquired the project in turnaround from Warner Bros, where LuckyChap has its first look deal.
The project is written by Andrea Berloff (Straight Outta Compton) and sees Robbie play a cleaning lady who rises to the top of an illegal sport betting company in the 80s, helping transform it into a billion dollar a year off-shore gambling criminal empire.
Previous Bold Films projects include Dan Gilroy's Nightcrawler, starring Jake Gyllenhaal; Damien Chazelle's Whiplash, starring Miles Teller; and Nicholas Winding Refn's Drive with Ryan Gosling.
Bold Films Chairman Michel Litvak said: "We are incredibly excited to work with Oscar-nominated actress Margot Robbie at this momentous time in her career. She will do an amazing job bring this thrilling true story and fascinating character to life."
LuckyChap Entertainment adds: "We are building LuckyChap off of a passion to tell female driven stories that feel original, unique and rebellious in nature - we found all of this in Marisa's story and couldn't be more excited to partner with Bold Films and 360 to bring Dangerous Odds to the screen."