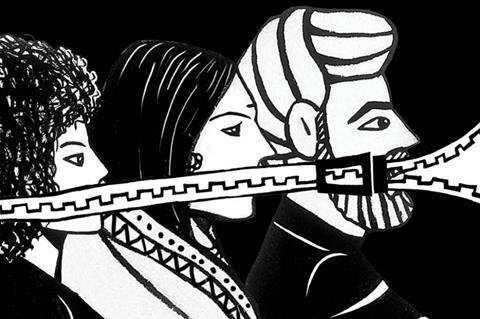 Indo-German production outfit Bombay Berlin Film Productions (BBFP) has optioned rights to graphic novel A Gardener In The Wasteland: Jotiba Phule's Fight For Liberty, which it is setting up as an international film or high-end TV series.
The company is in Berlin talking to potential partners about the project, a hard-hitting and witty critique of India's caste system, written by Srividya Natarajan and illustrated by Aparajita Ninan.
Published by Navayana Publications, it tells the story of real-life couple Jotiba Phule and Savitribai Phule, who fought against caste prejudice in British Raj-era India and established the first schools for lower caste women.
The project will be one of the biggest undertaken by BBFP, which has credits including festival hits LOEV and The Road To Mandalay. "We're taking the next step into bigger projects this year, but we won't stop the mainstay of our activity, which is developing new talent," said BBFP COO Katharina Suckale.
Bombay Berlin also recently wrapped its next production, Akshay Indikar's Radius (Trijya), a Marathi-language drama, which won the Prasad Lab award at NFDC's Film Bazaar in 2017. "It's a beautifully shot film and we are looking to lock a festival and a sales company," said BBFP's Arfi Lamba.
The company is also developing Jesus Wept, the debut feature of shorts filmmaker Rajkumar Bodi, which will be filmed in Hindi, Tamil, English and Tibetan.