The second annual The Power Of Words: Book to Screen will take place on January 7 under the auspices of the 27th annual Palm Springs International Film Festival (PSIFF).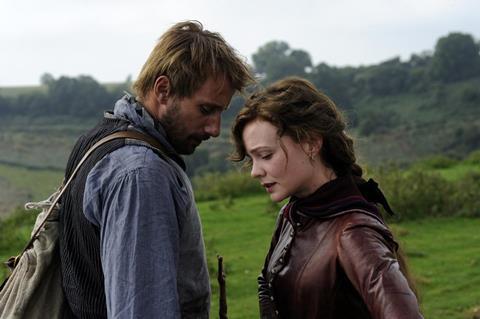 Barbara Keller and Susan Rosser curate the event in which authors, producers, stars and screenwriters will discuss adaptations.
The upcoming symposium's participants will include Carol screenwriter Phyllis Nagy, Far From The Madding Crowd (pictured) screenwriter David Nicholls and The Danish Girl author David Ebershoff and screenwriter Lucinda Coxon.
Guests include Black Mass author Dick Lehr, The Run Of His Life: The People vs. O.J. Simpson author Jeffrey Toobin, TV show creator Darren Starr and Younger author Pamela Redmond Satran.
Select films from the programme will screen at the festival on January 6 and relevant books will be available for purchase at a Barnes & Noble "pop-up store" at the venue.
Programme sponsors include Spencer's, Lulu California Bistro, Hilton Palm Springs and Barnes & Noble.
PSIFF will take place from January 1-11, 2016. For more information about Books To Screen click here.