ScreenDaily brings you the weekly international box-office news.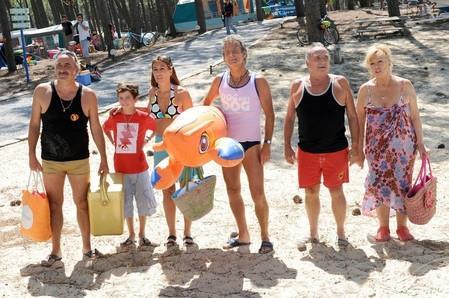 Camping 2
Pathé Distribution's comedy sequel Camping 2 debuted as the third highest grossing film internationally for the April 23-25 weekend. The French production grossed a solid $11m from 825 screens in France, Belgium and French-speaking Switzerland, recording an average of $13,300 a screen. Fabien Onteniente's sequel to his 2006 hit is set in southwestern France during August vacation and sees Franck Dubosc reprising his role from the first film.
Burnt By The Sun 2
Another sequel, Russia-Germany-France co-production Burnt By The Sun 2, also debuted in the international top 10, placing ninth after generating $4.1m from 1,182 screens in four markets. Wild Bunch is handling Nikita Mikhalkov's film, which follows on from the director's 1994 Second World War epic. The film is screening in competition at the Cannes film festival next month.
East Wind, Rain
Chinese production East Wind, Rain took $2.8m from 385 screens at home for Shanghai Media. Also set in the Second War World, the film is an espionage drama which follows cryptographers and spies in 1940s Japanese-occupied Shanghai.
Gintama
Warner Bros Japanese animation Gintama garnered the highest screen average of the week, recording a colossal $23,500 a screen from the April 24-25 local two-day weekend . The film grossed $2.1m from just 90 screens