Richard Linklater's 12-year project beats Ida, The Grand Budapest Hotel and Winter Sleep.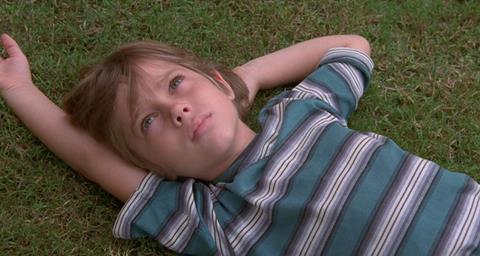 Richard Linklater's Boyhood has been named the best film of the past year by the members of the International Federation of Film Critics, FIPRESCI.
The poll for the FIPRESCI Grand Prix 2014 - Best Film of the Year gathered votes from 553 members throughout the world.
In the first phase, participants nominated feature-length films that received their world premiere no earlier than July 1, 2013. This led to a final round between the four finalists: Boyhood by Richard Linklater, Ida by Pawel Pawlikowski, The Grand Budapest Hotel by Wes Anderson, and Winter Sleep by Nuri Bilge Ceylan.
This is the first Linklater has won the prize, which has previously gone to Michael Haneke, Paul Thomas Anderson, Jafar Panahi, Pedro Almodóvar, Jean-Luc Godard and Nuri Bilge Ceylan, among others, since its establishment in 1999.
Boyhood will have a special screening at the San Sebastián Film Festival on Sept 19, where the FIPRESCI Grand Prix will be presented.
Sen Sebastian guests
The San Sebastian Film Festival (Sept 19-27) has also revealed its guest list and a selection of juries for its 62nd edition.
Denzel Washington, who will receive the Donostia Award, will join Antoine Fuqua to open the Festival on September 19 with The Equalizer.
Charlotte Gainsbourg, Omar Sy together with directors Olivier Nakache and Eric Toledano will be the guests at the closing gala on Sept 27 with Samba.
Actors and directors will accompany their films in the Official Selection including:
Susanne Bier, Nikolaj Coster-Waldau and Ulrich Thomsen (A Second Chance)


John Malkovich, Veronika Ferres and director Michael Sturminger (Casanova Variations)


Antonio Banderas and Gabe Ibañez (Automata)


Alberto Rodriguez, Raúl Arévalo, Javier Gutiérrez and Antonio de la Torre (Marshland)


François Ozon and Romain Duris (The New Girlfriend)


Cédric Kahn (Wild Life)


Isaki Lacuesta accompanied by Imanol Arias, José Coronado, Albert Pla, Emma Suárez and Carmen Machi (They Died Beyond their Means)


Carlos Vermut with José Sacristán, Bárbara Lennie and Luis Bermejo (Magical Girl)


Noomi Rapace, Matthias Schoenaerts and director Michaël R. Roskam (The Drop)


Anahí Berneri and Leonardo Sbaraglia (Open Air)


Bille August and Paprika Steen (Silent Heart)


Pablo Malo with the actors Unax Ugalde, Jon Anza and Francesc Orella (Lasa and Zabala)


Christian Petzold (Phoenix)


Danis Tanovic (Tigers).
In the Pearls section, Jessica Chastain will present The Disappearance of Eleanor Rigby, while the film Wild Tales will be accompanied by its producer, Pedro Almodóvar, its director Damián Szifrón and its leading actor, Ricardo Darín.
Willem Dafoe will also make an appearance in Pearls with the film in which he plays the starring role, Pasolini, by Abel Ferrara, as will Laurent Cantet and Jorge Perugorría (Return to Ithaca).
Screenings in this section will also be attended by other filmmakers, including Naomi Kawase (Still the Water), Diego Luna (Chávez), Mathieu Amalric (The Blue Room), Ira Sachs (Love Is Strange) and Céline Sciamma (Girlhood).
The Pearls section will end on Sept 26 with Donostia Award winner Benicio del Toro together with Josh Hutcherson, Claudia Traisac, Carlos Bardem and the director Andrea di Stefano who bring the closing film, Escobar: Paradise Lost.
Viggo Mortensen will introduce the film Jauja in Horizontes Latinos, with its director, Lisandro Alonso.
The Spanish premiere of the series P'tit Quinquin, in Zabaltegi, will be attended by its director, Bruno Dumont. This section will also see the premiere of Negotiator, to be introduced by its director, Borja Cobeaga, and leading characters, Ramón Barea, Josean Bengoetxea and Carlos Areces at the Zinemira Gala on Sept 22.
The guests at this year's Culinary Zinema will include the director Lasse Hallström (The Hundred-Foot Journey) and Wayne Wang (Soul of a Banquet).
Concha Velasco will also visit the Festival to present the Zinemira Award to the filmmaker, Pedro Olea.
Maribel Verdú and the director Paco Plaza will bring Ultravioleta, a short film forming part of the Cinergía project, a new initiative by Gas Natural Fenosa to be presented at the San Sebastian Festival.
JURY LINE-UPS
KUTXA NEW DIRECTORS AWARD JURY

Nicole Brenez (President)
Chris Fujiwara
Fernando Guzzoni
María Mur
Malgorzata Szumowska

HORIZONTES AWARD JURY

Sara Silveira (President)
Juana Acosta
Nuria Vidal

IRIZAR BASQUE FILM AWARD JURY

Isabel Herguera (President)
Angel Aldarondo
Rafael Berrio

INTERNATIONAL FILM STUDENTS MEETING JURY

Laurent Cantet (President)

ANOTHER LOOK JURY
- Conxita Casanovas
- Marian Álvarez
- Susana Soto