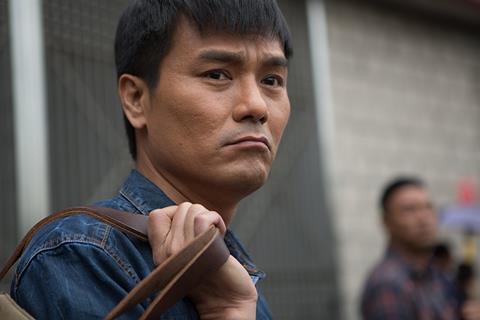 Hong Kong-based Bravos Pictures is handling international sales on a fresh slate of action titles, including Soi Cheang's Limbo, starring Lam Ka Tung.
Lam plays a detective on the trail of a serial killer in the $16m action drama, which is produced by Wilson Yip and Paco Wong. Mason Lee also stars as a rookie cop, while Cya Liu plays a woman who is assigned to the case but has killed the detective's wife and child in an accident.
In post-production, the film is produced by Sun Entertainment Culture, Er Dong Pictures, Bona Film Group and Sil-Metropole Organization.
Lam also stars in Bravos's The Strangled Truth, directed by Jill Wong. The film follows two narcotics cops, one of whom is forced to go undercover. In pre-production, the film is backed by Sun Entertainment and Fei Fan Entertainment.
Also being introduced at Filmart is Fire Lee's fantasy drama In Love With A Monster, which is in pre-production and backed by Sun, Fei Fan and Er Dong Pictures, and Daniel Chan's We Are Legends, a mixed martial arts drama in post-production.
Starring Lam Yiu-sing and Edward Ma, We Are Legends is produced by Wide Billion Development and Times Multimedia Innovation.
Bravos has recently bolstered its sales team with former Emperor Motion Pictures executives May Yip, who joins as a consultant, and Catherine Chau as distribution manager.