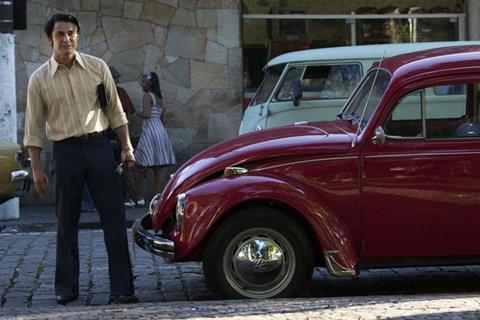 The Brazilian box office fell for the first time for 12 years in 2018 due to the country's severe recession and the underperformance of blockbusters.
Total box office receipts decreased by 10% to BRL$ 2.4b ($638m) in 2018 from BRL$ 2.7b ($718m) in 2017, according to Filme B, the online content company specialing in collecting and analysing data from the local film market.
Admissions also fell by 10.2% to 164.3m in 2018, continuing a decline that began the year before.
However local films performed slightly better than the box office as a whole. This was largely thanks to one title, Paris Films' Nothing To Lose, which garnered 12m of the total 24m tickets sold for Brazilian films in 2018. Directed by Alexandre Avancini, Nothing To Lose tells the story of the founder of the evangelical and controversial Universal Church of the Kingdom of God. It was the fourth highest-grossing film in 2018 and the only local film in the top 10.
However the film's release was highly contentous as it is widely thought the church bought thousands of tickets itself to hand out to its followers and that the film subsequently played to half-empty cinemas.
Driven by Nothing To Lose, admissions for local films rose year-on- year to 30.4%, and accounted for a market share of 14.6%, up from 10.1% in 2017. This is still below the record 16.4% market share by admissions of local films in 2016.
Despite the overall decline, there is local optimism for 2019 and a strong slate of releases from Disney alone, according to Paulo Sergio Almeida, president of Filme B, who cites Avengers Endgame, The Lion King, Frozen 2, Toy Story 4, Star Wars: Episode IX and Captain Marvel, among others.
"I expect a high growth in Brazil of 20%, since the recession is ending and some economic growth is foreseen," he said.
BRAZIL TOP 10, 2019
(Figures in US dollars)
1) Avengers: Infinity War - $ 63.2m
2) The Incredibles 2 - $ 38.5m
3) Black Panther - $ 32.1m
4) Nothing to Lose (Nada a Perder) - $ 31.6m
5) Aquaman - $ 24.3m
6) Jurassic World: Fallen Kingdom - $ 21.4m
7) Jumanji: Welcome to the Jungle - $ 20.5m
8) The Nun - $ 20.2m
9) Hotel Transylvania 3: Summer Vacation - $ 19.8m
10) Venom - $ 19.1m
Source: Filme B