The Brazilian box office was up for the eighth consecutive year in 2013 as a result of strong performances from local films.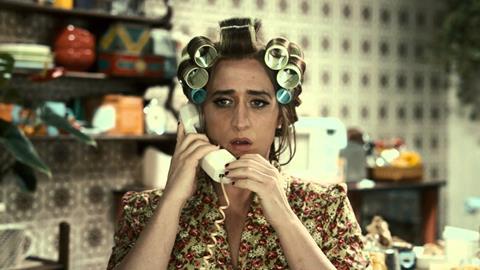 Domestic films accounted for R$299.7m ($127m) of the R$1.7bn ($720m) total in 2013, according to the figures announced by Filme B (a local film company that reviews theatrical market data).
It proved the best result since Retomada of Brazilian cinema, in the 1990's.
Compared with 2012 results, the total revenue grossedin the country represented a 7.9% increase in box office and 1.5% in attendance, which comprised 151 milliontickets.
In 2013, Brazilian cinema was up 92.3% in income and 82.9% in ticket sales, reaching 28.1 million viewers. The domestic box officerepresented a 17% of market sharewhile the admissions account for a market share of 18.6%.
Two local titles ranked among the 10highest grossing films in the territory: Minha Mãe É Uma Peça – O Filme, directed by André Pellenz, which sold 4.5 million tickets, and De Pernas Pro Ar 2, by Roberto Santucci, with a total of 4.3 million admissions.
Their performances confirmed romantic comedy as the most successful genre for local titles – a trend observed in recent years.
The expansion of the exhibition circuit (from 2,564 screens in 2012 to 2,652 last year) and the increase of 3D releases also contributed to the box office climb.
Brazil: top 10 films, 2013
Iron Man 3, R$96.9m ($41m)
Despicable Me 2, R$80.4m ($34m)
Thor: The Dark World, R$63.5m ($26.9m)
Minha Mãe é Uma Peça – O Filme, R$49.4m ($20.9m)
Fast & Furious 6, R$49.3m ($20.9m)
The Wolverine, R$49m ($20.7m)
Hansel and Gretel: Witch Hunters, R$48.6m ($20.6m)
De Pernas Pro Ar 2, R$44m ($18.6m)
Wreck-it Ralph, R$42.7m ($18.1m)
The Hunger Games: Catching Fire, R$39.4m ($16.7m)
Source: Filme B