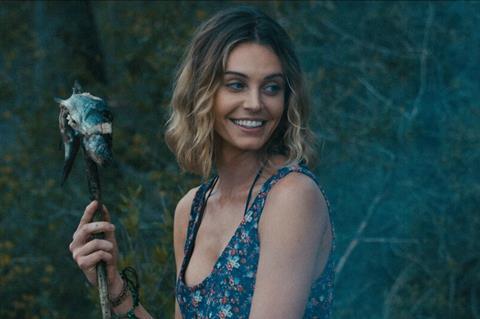 Breaking Glass Pictures has acquired North American rights to writer-director Daniel Peddle's Moss and has set a July 6 theatrical release for New York and Los Angeles.
DVD and VOD release will follow on July 10 on the coming-of-age story that follows a troubled young man who embarks on a journey of self-discovery amid the nature of rural North Carolina.
Mitchell Slaggert, Christine Marzano, Billy Ray Suggs, and Dorian Cobb star, while John Solomon produced and Gail Lyon served as executive producer.
"Daniel Peddle's beautiful and haunting film captures the joy, isolation and boredom of youth as it navigates first love, tragedy and personal reflection," Breaking Glass co-president Richard Ross said. "Mitchell Slaggert is exceptional as a boy lost in the space between past and present."
"We're thrilled to be working with Breaking Glass in getting this transcendent and timely film out to a wider audience," O'Brien said.
Breaking Glass CEO Rich Wolff brokered the Moss deal with Oration Films CEO Timothy O'Brien.