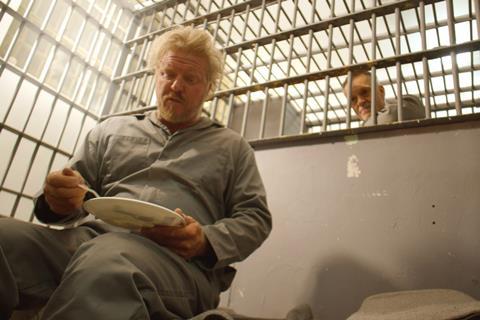 Breaking Glass Pictures announced at EFM it has acquired worldwide rights to the Jake Busey and Bai Ling horror feature Pig Killer.
The film premiered at the Sydney Underground Film Festival and screened at Another Hole in the Head Film Festival the US last year. The company will continue the festival run and plans a US theatrical launch including Los Angeles and New York in September, followed closely by on-demand and digital release.
International sales talks have commenced in Berlin on the film, based on the true story of the Canadian pig farmer who terrorised Vancouver's Downtown Eastside district for almost two decades until his arrest in 2002.
Chad Ferrin directed and produced alongside Robert Rhine, and Robert Miano. Executive producers are Kate Patel, Jeff Olan, Neb Chupin, Jennifer Drake, and Susan Priver.
Breaking Glass Pictures CEO Rich Wolff, COO Susan Helfrich, and VP of acquisitions, business development & sales Scott Motisko negotiated the deal with Ferrin on behalf of Crappy World Films.
Pig Killer has screened at Italy's DarkVeins Horror Fest where it won best feature, Cine-Excess in the UK, Bolivia's Black Cat Award International Film Festival, and Chile's Santiago Horror Film Festival, among others.