Key prosecution witness retracts testimony.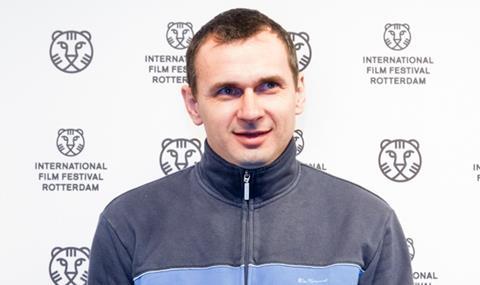 The trial against the Ukrainian film director Oleg Sentsov took a surprising turn on Friday (July 31) on the fifth day of court proceedings in Rostov-on-Don when the key prosecution witness Hennady Afanasyev retracted his testimony by claiming that his evidence had been given under duress.
"I admit my part, but these people were not there," Afanasiev was quoted as saying in the military court by Radio Svoboda. "All testimony was given under pressure and duress."
"As of yesterday, there seems to have been a breakthrough for the defence," said European Film Academy (EFA) deputy chair Mike Downey in a statement.
"There is now some small hope that that the trial can take another direction. This is our hope."
The EFA has played a key role in the international campaign to have Sentsov released from custody in Russia and the charges against him dropped.
Afanasiev and Alexey Chyrnii were arrested in May 2014 by Russia's Federal Security Service together with Sentsov and fellow activist Oleksandr Kolchenko, but, after giving testimony, Afanasiev and Chyrnii received lesser terms of seven years.
According to an agreement with the investigators, Chyrnii and Afanasiev have been required to testify against Sentsov and Kolchenko.
Russian news servive Newsru.com reported that Chyrnii had refused to read out his confession in court by citing Article 51 in the Russian Constitution ("No one shall be obliged to give evidence against himself or herself, for his or her spouse and close relatives") although he confirmed what he had said during the investigations "in full".
However, website OVD-Info noted that Chyrnii's testimony - which was subsequently read out in court by the public prosecutor - contained various contradictions in its account of events.
Radio Svoboda reported today (Aug 3) that the trial had been moved into a smaller venue to also hear testimony from so-called "secret witnesses".
One of the witnesses called to give testimony this morning was Andrey Dobrovenko of the so-called People's Self-Defense who gave his account of events in Crimea in February 2014.
Meanwhile, the Moscow-based Memorial Human Rights Center announced today that it is recognising Sentsov and Kolchenko as political prisoners.
The Center called for Sentsov's "immediate and unconditional release", "complete rehabilitation" and "careful investigation" of his statements about torture by the Russian Security Service.
Memorial's support for Sentsov and Kolchenko came just a couple of days after Amnesty International issued a statement declaring that the charges of terrorism against the film director and his co-defendant are "excessive and should be withdrawn".
"There are serious concerns that the two men may be targeted solely for their opposition to the Russian intervention in and annexation of Crimea," stated Amnesty International.
"The two defendants should face appropriate charges or be released. All allegations of torture and other ill-treatment made by the defendants, witnesses and their lawyers in this case should be immediately, effectively and impartially investigated.
"The physical and mental safety of both defendants and the two witnesses must be ensured."