Batman v Superman producer says popular site stops people from seeing films.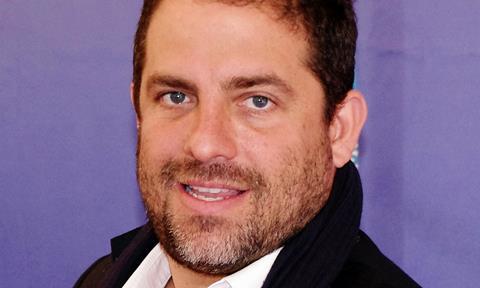 Director/producer Brett Ratner has fiercely criticised reviews aggregation site Rotten Tomatoes, calling it the "destruction of our business".
Ratner, who directed Rush Hour and X-Men: The Last Stand, and produced The Revenant and Batman v Superman: Dawn Of Justice through his RatPac Entertainment label, was talking at last weekend's Sun Valley Film Festival.
"The worst thing that we have in today's movie culture is Rotten Tomatoes," he said, according to Entertainment Weekly.
"I think it's the destruction of our business. I have such respect and admiration for film criticism. When I was growing up film criticism was a real art. And there was intellect that went into that. And you would read Pauline's Kael's reviews, or some others, and that doesn't exist anymore."
Rotten Tomatoes tracks all the reviews for a film, then calculates the number that are positive. The percentage of positive reviews becomes the films score. Any film with a score of over 60% is considered 'certified fresh', under 60% is 'rotten'.
High Rotten Tomatoes scores are often used in film marketing campaigns.
"Now it's about a number," added Ratner. "A compounded number of how many positives vs. negatives. Now it's about, 'What's your Rotten Tomatoes score?'" said Ratner. "And that's sad, because the Rotten Tomatoes score was so low on Batman v Superman [27%] I think it put a cloud over a movie that was incredibly successful."
Batman v Superman: Dawn Of Justice made $873m at the global box office.
"People don't realize what goes into making a movie like that," he said. "It's mind-blowing. It's just insane, it's hurting the business, it's getting people to not see a movie. In Middle America it's, 'Oh, it's a low Rotten Tomatoes score so I'm not going to go see it because it must suck.'
"But that number is an aggregate and one that nobody can figure out exactly what it means, and it's not always correct. I've seen some great movies with really abysmal Rotten Tomatoes scores. What's sad is film criticism has disappeared. It's really sad."
Rotten Tomatoes responded to Ratner's comments, telling EW: "The Tomatometer score, which is the percentage of positive reviews published by professional critics, has become a useful decision-making tool for fans, but we believe it's just a starting point for them to begin discussing, debating and sharing their own opinions."
Ratner as a director has had four films earn a 'fresh' score on Rotten Tomatoes, Hercules (60%), Red Dragon (69%), Tower Heist (67%) and Rush Hour (60%).