Tim Burton's Miss Peregrine opened to £3.45m, while Peter Berg's Deepwater Horizon posted close to £2m.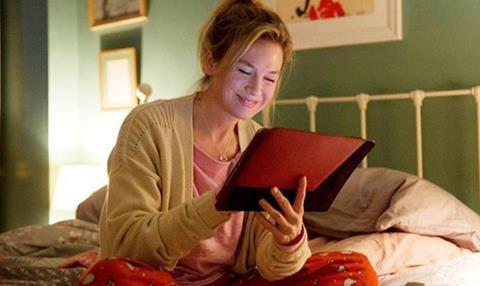 Universal
Threequel Bridget Jones's Baby passed £30m over its third weekend at the UK box office, posting a three-day total of £4,806,809. The film's running total stands at a mighty £32,849,268 as of Wednesday morning (Oct 5).
That result places the latest instalment comfortably ahead of 2001 original Bridget Jones's Diary (£21.32m at the same point) and 2004 sequel Bridget Jones: The Edge Of Reason (£26.91m) at the same point in their runs and distributor Universal will have the first film's total gross of £42m in its sights.
The result means that UK production outfit Working title has now passed $1bn (£770m) at the UK box office, buoyed by hits including the Bridget Jones franchise and Four Weddings And A Funeral, making them the first British company to hit that landmark.
Fox
As of Wednesday morning, one of the weekend's big releases – Tim Burton's Miss Peregrine's Home For Peculiar Children – stood at £4,017,553, having taken £3,353,598 over its three-day weekend.
That places it middle of the pack for Burton releases, below the likes of Alice In Wonderland, which opened with more than £10m, his biggest UK bow, but comfortably above his two more recent releases as a director, Frankenweenie (£741,863) and Big Eyes (£136,175).
Biographical sports film MS Dhoni: The Untold Story opened to £202,501.
Lionsgate
Peter Berg's disaster movie Deepwater Horizon opened to £1,984,240 from 487 sites, including previews of £219,641. That result puts it behind Berg's 2012 action sci-fi Battleship, which opened to £3,763,348 (£1,508,708 previews) and went on to gross £7,796,069, but above his 2013 war drama Lone Survivor, which opened to £751,107.
Blair Witch added £119,591 over the weekend, taking its running total to £2,092,093.
Sony
Antoine Fuqua's western The Magnificent Seven posted a three day total of £1m, pushing it to £4.35m to date.
US horror Don't Breathe continued to tick along, suffering just a 22% drop by adding £220k over the weekend, taking its running total to £3.4m.
Sausage Party added £134k for a £7.6m total.
Disney
Finding Dory added £365,942 for a total of £41,736,238, while Pete's Dragon posted £71,411 for a running total of £4,917,055.
Warner Bros
The Girl With All The Gifts added an estimated 167k over the weekend, taking its cume total to an estimated £887k.
The Infiltrator added an estimated £56k, putting it at £990k to date.
Studiocanal
Director Gary Ross's Free State Of Jones, starring Matthew McConaughey, opened to a tepid £118,677 from 226 sites, marking the director's lowest opening behind his 1998 comedy drama Pleasantville, which grossed £322,622 from 225 sites.
Hell Or High Water added £51,786 during the weekend for a total of £1,612,705 to date.
Ron Howard's The Beatles: Eight Days a Week - The Touring Years added £50,531 over the weekend, putting its returns at £910,129.
Swallows And Amazons added £27,450 for a total of £2,996,259.
Entertainment One
Oasis documentary Supersonic opened to £542,263 from 387 sites. The BFG added £157,699 for a running total of £29,977,984.
Vertigo
Babak Anvari's Under The Shadow opened to £24,392 from 25 sites including £3,584 from previews.
Hunt For The Wilderpeople added £83,051 for a cumulative £575,979.
Box office reporting was delayed this week due to technical problems at the Odeon & UCI cinema chain.
Picturehouse
Swiss Army Man opened in 59 sites and took £77,224.
Next week
The Girl On The Train bows on Wednesday (Oct 5), in the same slot that Gone Girl occupied last year on its way to a £4.3m opening, while the weekend will herald the releases of John Michael McDonagh's War On Everyone, Mel Gibson-starring Blood Father, and Louis Theroux's My Scientology Movie.