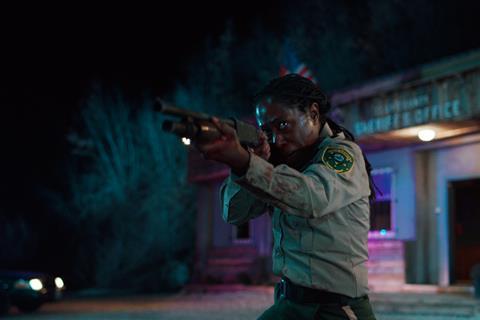 UK- and Italy-based sales firm Brilliant Pictures has acquired world sales rights to Will Gilbey's survival thriller Jericho Ridge, which wrapped production in Kosovo last month.
Brilliant Pictures will launch the film at Cannes next week.
Set in a remote town in North Washington state, Jericho Ridge follows the story of a lone-deputy and her battle to survive and save her son from the clutches of a murderous drug cartel.
Nikki Amuka-Bird stars alongside Michael Socha, Zack Morris and Solly McLeod. Gilbey wrote and directed the film, which is produced by Alex Tate and Harvey Ascott for the UK's DLNQNT. Co-financing came from DLNQNT and Silver Lining Productions, with In Plain Sight Group's Mark O'Sullivan and Richard Caleel as executive producers.
Brilliant Pictures chairman Sean O'Kelly said he knew the film "would feed perfectly into projects the market is looking for right now," while Tate described the film as "an edge-of-your–seat action thriller with a much deeper emotional connection than audiences might expect."
Brilliant Pictures' Cannes slate also includes shark survival thriller Deep Fear, starring Ed Westwick and Madalina Ghenea.