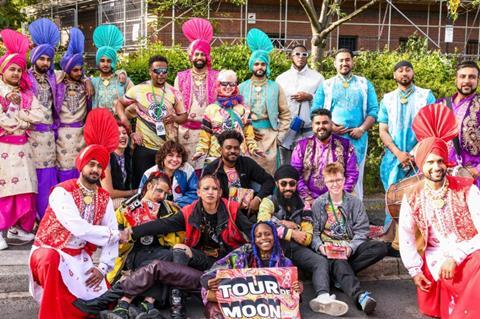 The British Urban Film Festival (BUFF, October 14-20) has unveiled the line-up for the 18th edition featuring the world premieres of Jordon Scott Kennedy's Suicide Kelly and Nelly Ben Hayoun-Stepanian's Tour De Moon.
Kennedy's debut feature follows a disgraced former boxer who reconnects with his estranged grandson while Hayoun-Stepanian's documentary explores an annual UK festival which celebrates plurality, countercultures and nightlife.
Other titles include Andy Mundy-Castle's documentary White Nanny Black Child which first premiered at Sheffield DocFest and centres on a group of Nigerians who were fostered by white families between 1955-1995.
This year's edition marks the first time BUFF will take place outside of London, opening in Leeds on October 14 and 15 before moving to Halifax for the rest of the festival.
Actor Angela Griffin will receive the BUFF honorary award. Her credits include Amazon Prime's Your Christmas Or Mine? BBC series Waterloo Road.
A 4K restoration of Oliver Schmitz's 1988 crime drama Mapantsula will open the festival along with Jeremiah Quinn's short documentary Oluwale which premiered in Berlinale earlier this year. Both directors will be in attendance.
BUFF 2023 line-up
If The Streets Were On Fire
Dir. Alice Russell
Sex Change: Shock! Horror! Probe!
Dir. Kristiene Clarke
Mapantsula
Dir. Oliver Schmitz
No Shade
Dir. Clare Anyiam-Osigwe
White Nanny Black Child
Dir. Andy Mundy-Castle
Walter Rodney: What They Didn't Want You To Know
Dirs. Daniyal Harris-Vajda & Arlen Harris
Our Place Is Here
DIr. Tracy Kiryango
Boy In The Corner
Dir. Joshy Lee
Suicide Kelly
Dir. Jordon Scott Kennedy
Tour De Moon
Dir. Nelly Ben Hayoun-Stepanian