Producer Michel Merkt, Cohen Media Group's John Kochman and long-time The Simpsons writer-producer Mike Reiss will also attend.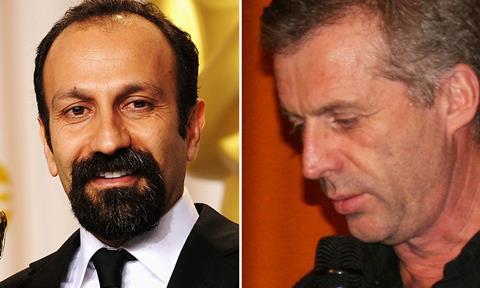 The Doha Film Institute kicked off the third edition of its bespoke event Qumra on Friday bringing together up and coming film-makers and experienced cinema professionals from across the globe.
A total of 34 DFI-backed projects from 25 countries at different stages of development are due to attend the six-day event featuring master-classes, screenings seminars and one-on-one sessions.
"Our focus remains to cultivate the exchange of knowledge, ideas, creativity and inspiration, and create a supportive and productive space for your projects to benefit from interactions with some of the most experienced industry professionals," said commented DFI CEO Fatma Al-Remaihi who welcomed the guests alongside the event's artistic director Elia Suleiman.
Prolific Portuguese producer Paulo Branco will kick off the master-classes on Saturday (5), having chosen to screen Wim Wenders's 1994 Lisbon Story as a work representative of his career.
French Bruno Dumont will hit the podium on Sunday after a screening of the first episode of his TV series L'il Quinquin. The other masters comprise Cambodian-French director Rithy Panh, Argentina's Lucrecia Martel and Oscar winner Asghar Farhadi, who will speak via a live-link because he is tied up preparing his next film.
The 30-odd directors attending include British-Iranian director Babak Jalali brings his work-in-progress Land, revolving around a disenfranchised and fragmented Native American family coming to terms with the death of one its sons in Afghanistan where he was serving in the US army.
Tunisian film-maker Kaouther Ben Hania will participate in a rough cut session for her highly anticipated first fiction feature Beauty And The Dogs — after a series of award-winning documentaries - about a young woman's fight for justice after she is raped by corrupt police officers.
Argentine Natalia Garagiola, whose shorts have screened in Cannes' Critics' Week and Directors' Fortnight, will also preview a rough-cut of her debut feature Hunting Season about a disconnected father and son thrown together on a trip to the wilds of Patagonia.
Projects at an earlier stage of development include female rivalry and sisterhood drama The Maiden's Pond by Lebanese actor and director Bassem Breche and Syrian film-maker Diana El Jeiroudi's Republic Of Silence, in which she reflects on the Syria she grew up in from her position of exile in Berlin.
Local projects
In a sign of the way in which a Qatari film scene is also taking root after nearly a decade of nurturing by the DFI, there are 12 projects directed by Qatar-based directors attending the event this year.
Five of them are feature-length projects including Meriem Mesraoua's The Other Wife, about a woman who finds a second wife for her husband in the misplaced belief it will her strengthen her position; Sara Al Obaidly's road-trip adventure and working titled Hitch 60 and Azooz, The Bully Slayer, a first feature animation to come out of the territory.
More than 100 industry delegates are due to attend, both to advise and scout for projects and films.
They include Swiss producer Michel Merkt, who arrives fresh from the Oscars as the producer of nominees My Life As A Courgette, Toni Erdmann as well as Elle, for which Isabelle Huppert was in the frame for best actress, and Cohen Media Group senior vice president John Kochman.
Since launching in 2014, Qumra has steadily built up a reputation as a successful development platform, networking event and a fruitful source of projects. Last year, Netflix first scouted Cannes Caméra d'Or winner Divines and other attendees included Oliver Laxe with his Cannes Critics's Week top prize winner Mimosas.