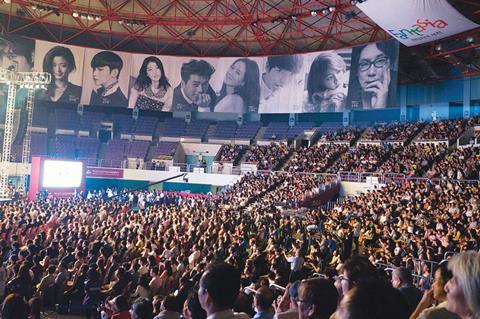 In South Korea, the 22nd Bucheon International Fantastic Film Festival (BIFAN) has announced their selection for the 11th Network of Asian Fantastic Films (NAFF) project market - including works from Ong Bak producer Prachya Pinkaew and former Cannes and Venice director Woo Ming Jin (The Tiger Factory).
NAFF organizers reported a total of 243 submissions from 43 countries this year, out of which they selected a final 26 projects from 19 countries, sorted into four sections – It Project, a Spotlight on India, Blood Window and Nordic Genre Invasion.
It Project has 17 titles including Woo's Malaysian project Siri and Pinkaew's Thai project 2701 First Love, directed by Nuttakorn Trivittayakorn, and Malaysia-Hong Kong-Singapore co-production Hell Hole, a ghost story omnibus film by director/producer Sam Loh (Siew Lup).
The Project Spotlight on India features four titles including Bhargav Saikia's mystery thriller The Ordeal - a film adaptation of Henry James' novella The Turn Of The Screw - and Paradisco, a new project from director Rohit Mittal (Autohead).
Blood Window has a collaborative project between Argentina, Brazil and Bolivia titled The Eternal White, directed by Christoph Behl, and Nordic Genre Invasion showcases four projects including the late addition of Finnish title Sound From The Deep, co-directed by Joonas Allonen and Antti Laakso.
Running July 14-19, NAFF will award a total of $33,400 (KW36m) in cash and in-kind services for production and post-production with pitching events and one-on-one meetings.
Previous NAFF projects that have gone on to completion include the box office hit The Terror, Live (2013), recent Rotterdam Tiger Award competitor I Have A Date With Spring (2018) and Taipei Golden Horse Film Festival closing film The Tag-Along (2015).