EXCLUSIVE: FilmSharks seals multi-territory deal on comedy.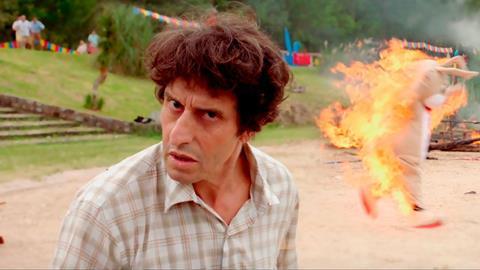 Buena Vista International has licensed multiple territories from FilmSharks to Patagonik's Ten Days Without Mom directed by Argentinian comedy specialist Ariel Winograd.
The studio typically distributes films from local production powerhouse Patagonik in Argentina and has also acquired Colombia, Chile, Peru and Uruguay, as well as Latin American TV and VoD rights.
Ten Days Without Mom (Mama Se Fue De Viaje) tells of parents of an overworked mother of four who takes a break from the family, forcing her husband to take charge with chaotic results.
Winograd is one of Argentina's most famous comedy directors currently at work and directed the hits No Kids (Sin Hijos) and That's Not Cheating (Permitidos).
Diego Peretti from No Kids and Carla Petterson from hit comedy 2+2 star in Ten Days Without Mom, which will open in Argentina in July.
"This is like Home Alone… without mom," FilmSharks head Guido Rud said. "We are already receiving offers with the teaser and trailer. We aim to secure 45+ territories and over 10 remake versions."