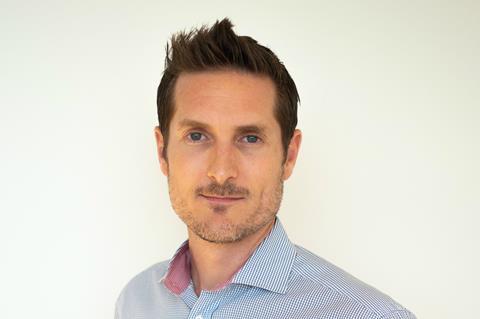 Imagine Impact – the Silicon Valley-inspired film and TV writers' accelerator programme – yesterday announced a new programme in Australia, in partnership with Gentle Giant Media Group, Screen Australia and Film Victoria.
This deal could signal more international expansion to come.
"There are a few different exciting ways that Impact is going to be working going forward," Tyler Mitchell, head of impact at the offshoot of Imagine Entertainment, told Screen. "We plan on having an international presence and we're in active conversations with multiple international companies and countries about doing that."
After launching in 2018, Imagine Impact has now welcomed 77 writers at the first three boot camp-style programmes, which run for eight weeks in Los Angeles. Writers so far have come from 11 countries, with an age range from mid 20s to early 60s, and a nearly equal gender split. Over 30% of participating writers have been ethnic minorities.
From the first two groups, 23 of the first 40 projects were sold to the likes of Netflix, Amblin, Legendary, Sony and beyond. Participating writers have been signed by major agencies and management companies such as WME, CAA, UTA, Verve, Anonymous Content and Management 360.
"It's been powerful to see that if you give people access and put them in the right conditions, that can lead to amazing outcomes," Mitchell said.
The demand for writers working in both English and local languages is of course booming during the current content explosion. "There is a lot of friction in the industry – outdated processes that can't keep up with explosive demand that our industry is going through…If you have a creative community of writers, that's the best way for these international companies and territories to compete."
One success story from the participants so far is Netflix winning a mid-six-figure bidding war for for Tunga, an original animated family adventure musical from Godwin Jabangwe, a writer originally from Zimbabwe.
Mentors – which Impact calls "shapers" – working with the rising talents have included Dustin Lance Black, Akiva Goldsman, Doug Ellin, Gary Alazraki and Stacy Traub.
Speakers who come to meet with the group include the likes of Glenn Close, Judd Apatow, Issa Rae, Jason Bateman and Donna Langley.
Adapting a Silicon Valley model
The idea was sparked when Imagine's Brian Grazer met Paul Graham, the founder of Y Combinator, Silicon Valley's seed accelerator that has incubated start-ups such as Airbnb and Dropbox.
After meeting Graham, Grazer was inspired. Mitchell says, "Brian thought to himself, 'Well, movies and shows are startups, you start with an idea, your writer and your screenplay becomes your business plan, you put together a team, you have to market your show or movie to consumers, and you have to be on budget.' They are very similar in their DNA with a tech startup… couldn't we do the same things with movies and TV shows?"
Mitchell adds that Imagine Impact "leverages technology to promote democratization, and collaboration…The biggest challenge in any industry to finding new voices, there are so many barriers, even if you live in LA its hard to get people to read your script. How do you get access if you are living in Scotland, or Africa?"
Imagine Impact uses bespoke AI software to help rate the thousands of pitches submitted. Humans, of course, make the final decisions about who participates in the boot camps.
Mitchell explained, "Using Ron [Howard] and Brian [Grazer]'s institutional knowledge and track record and what they've learned, we have built a sort of talent identification system, to find talented writers with viable ideas who could succeed in the market quickly."
Mitchell added, "In this application we are able to determine a lot: is it a strong idea, does the writer have a voice, is this a person collaborative and the kind of creator who can have a really lasting career?
For producers and studios, shifting through spec pitches and scripts can be extremely time-consuming, so Impact offers them a group of writers who have been vetted, and projects that have been mentored by experts.
The company's platform has the boot camp graduates' projects available to read for registered industry users. The future plan will be that the platform also includes work by writers "who we think have tremendous potential" who didn't make the cut for the final bootcamps. More than "250 top Hollywood companies" are registered for the app, also something that could grow globally.
Imagine Impact is a stand-alone entity but has so far been funded by Imagine Entertainment. The company is now in conversations with other investors as well. All of the writers control their IP while Imagine Impact has a passive stake in each project and can recoup its hard-cost investments.
The mentors make the final selection from the finalist pool and "who they are most excited to work with." Mentors are paid and commit to working in person with the mentees for at least four hours per week during the eight-week programme.
"One of the most powerful aspects is getting creative and talented people working together early in the process. A fresher talent who might be new to the industry often have such great ideas and are interesting, ambitious new voices, but they don't necessarily know craft or they don't know how to parse out their story into a sustainable show that can last multiple seasons."
That's where an expert mentor's guidance can be invaluable. "How quickly these projects progress over the eight-week period is pretty phenomenal," he added.
Of the first 40 projects, 23 have sold already .The next 20 (from round three) were pitched in November 2019 and are still being considered. Imagine Entertainment does not try to have a first-look deal with the projects. As Mitchell explained, "Ron and Brian to their credit said it should be for the industry. That's why it's a standalone company, so it can service the entire, global industry."
Less than two years after the initiative launched, a few lessons have been learned: introducing producers to the participants earlier in the process, not just at pitch stage; ensuring there are multiple deadlines to hit in the eight-week process; and helping writers learn the art of pitching.
Mitchell has been encouraged by the results so far. "On the whole we outperformed our expectations, and if you know Ron and Brian those expectations are pretty high," he said. "We were really blown away by how well it did work. It has been fulfilling to see how quickly people's lives were changed."
Mitchell will be speak today at the EFM Horizon Industry Debate The Future of Storytelling, presented in cooperation with Screen International (16:00 at Berliner Freiheit).