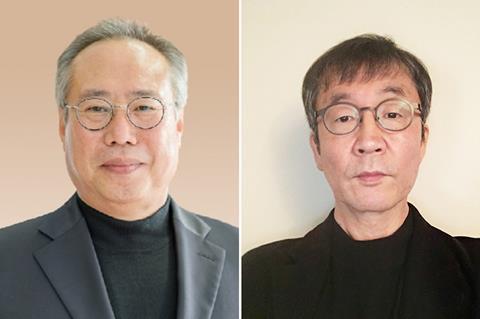 Busan International Film Festival (BIFF) has appointed Huh Moonyung as its new festival director, following the recent resignation of Jay Jeon.
Huh has been programme director at the Busan Cinema Centre – the specially-built main venue for BIFF - since 2012, where he was previously general manager of the film department, before which he was the director of the Cinematheque Busan from 2005 to 2011.
Huh was also a Korean Cinema programmer at BIFF for five years from 2002, having previously been a journalist at leading local film magazine Cine21 and at JoongAng Monthly. He has published several books including ones on directors Im Sang-soo and Hong Sangsoo.
BIFF has also appointed former Korean Film Council (KOFIC) chairperson Oh Seok Guen as a new co-director of the Asian Contents & Film Market (ACFM), after incumbent director Tcha Sung Jai did not renew his annual contract with the market after two editions.
Fresh out of the board meeting where he was appointed, Huh told Screen: "In the beginning, the Busan film festival felt like one that was very intimate and familiar to audiences and film industry people, but as its size grew and the number of roles it had to play also grew, that intimacy has decreased a bit.
"It doesn't seem as warm and familiar as it used to be in the beginning so, in that sense, I want to think about ways to make it an event that feels closer to audiences.
"Also, this might seem like a cinema fanatic's thoughts, but I think it would be good if we could have more programming and events that lead film culture in a more pioneering way. Our role as a promoter of Asian cinema and the various initiatives that we have must continue, but additionally, we could introduce more pioneering works from all around the world and make more efforts to introduce new trends in cinema."
Second pandemic edition
Discussing opening what will be BIFF's second edition during the pandemic, set to take place October 6-15, Huh said: "This year will likely be a period of transition for the Busan film festival as well as all film festivals.
"Contactless events will increase, but film festivals are fundamentally events where people gather and we can't give up the appeal that has for us, so the question is how to balance on-site and online events. For sure, the proportion of on-site events will go up compared to last year [due to vaccinations and improvements], but online screenings and events will not disappear altogether moving forward."
Previous local industry conjecture had Oh Seok Geun, one of the BIFF founding members, down as a possible candidate for festival director. But his well-known interest in nurturing a pan-Asian film industry hub since his days as KOFIC head is perhaps more suited to his new role as market co-director.
Originally a filmmaker with credits such as The 101st Proposition (1993) and Love Is A Crazy Thing (2005), Oh Seok Geun was chairperson at KOFIC from 2018 to January this year. He was also director of the Busan Film Commission and president of the Asian Film Commissions Network (AFCNet) from 2010 to 2016 and general manager at BIFF from 1996 to 2000.
At the ACFM, set to run October 11-4, he will be joining ACFM co-director Oh Dongjin who is staying on along with others such as general manager Daniel Kim.