Following a turbulent general assembly meeting festival director Lee Yong-kwan's position remains unclear.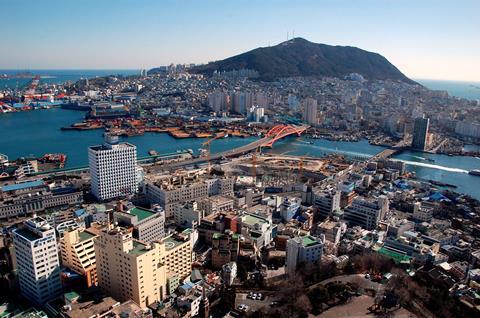 At the Busan International Film Festival (BIFF) general assembly today, mayor Suh Byung-soo peremptorily ended the session as chair and walked out as assembly members called for festival director Lee Yong-kwan's reappointment and revisions in the fest's articles of association.
This is the latest in the saga following the mayor's attempt to block BIFF screening the documentary The Truth Shall Not Sink With Sewol and his calling for Lee's resignation after the film was screened.
Having recently offered to step down as chairman, Suh nonetheless was not open to a request for a special general assembly to be called to revise BIFF regulations in order to guarantee the fest more independence and autonomy.
Spearheaded by film industry representative Lee Choon-yun and Busan area film academics representative Youshin Joo, the request was signed by 106 out of 152 assembly members. BIFF assembly members include organizing committee members, executive committee members and advisors.
It is understood the revisions would include removing Busan City mayors from becoming ex officio BIFF organizing committee chairs, and taking away their appointment powers so that fest directors – such as the currently embattled Lee, whose contract is up tomorrow (Feb 26) - can be voted in by assembly members.
Although the chairman left the proceedings, the request made by more than the required third of members is on record. According to article 20 of BIFF's regulations, the special assembly thus must be called within 20 days. The chair has 7 more days to take up the responsibility of calling the assembly to order but if not, the member with the most seniority present would moderate and a chair would be voted in.
A special general assembly is due to open after 27 days upon which Lee's position as well as Suh's, and, furthermore, the future of BIFF is due to be decided.
With Lee's contract officially ending tomorrow, his current co-director Kang Soo-youn will be BIFF's sole festival director for the time being.