Festival employees appeal for "support and participation".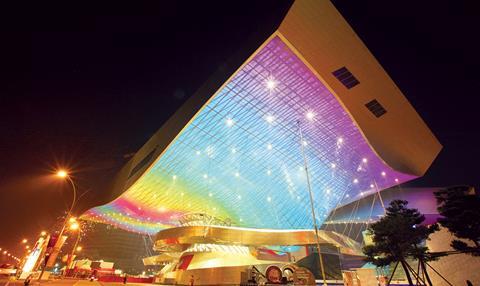 Update: Kim Dong-ho, Kang Soo-youn have now resigned. Full story HERE.
Original story: Busan International Film Festival (BIFF)'s executive staff have issued a public statement criticising festival director Kang Soo-youn and chairman Kim Dong-ho while calling for former fest director Lee Yong-kwan to be reinstated.
In an open letter released today, employees including secretary general Kim Gwang-ho and publicity manager Jungyun Kim stated they made this move after communications broke down with Kim and Kang to stabilise Asia's leading cinema event in the aftermath of ex-president Park Geun-hye's political manipulations of the culture sector. Some of those machinations contributed, at least in part, to landing Park and aides in jail.
The letter criticised Kang for giving "indulgence" to Busan mayor Suh Byung-soo even though Suh had not apologised for going after the festival and specifically Lee, through targeted audits and legal prosecution, after they refused to cancel the 2014 screening of The Truth Shall Not Sink With Sewol. The documentary was critical of Park's handling of the ferry disaster that claimed more than 300 lives in April 2014.
The letter ended with a demand that Suh apologise and an appeal to cineastes at home and abroad to help "restore" the Busan festival with "support and participation".
Local filmmakers in part have been boycotting the event since last year on similar grounds. A catalyst for the staff taking their own appeal public was the relatively quick and quiet replacement of deputy director and executive programmer Kim Ji-seok, after his sudden death in Cannes on May 18 this year, with Asian Cinema Fund head and Wide Angle programmer Hong Hyo-sook.
When the staff took issue on grounds of "cases of violating regulations" and "moral laxity", Kang defended her appointment and "tried to cover up the facts". When they subsequently took their issues to Kim Dong-ho, they were told Hong would resign instead of being investigated. Although it is unclear what has happened procedurally, they noted that Hong vacated the office late last month.
Lee Yong-kwan Update
Lee was given a suspended sentence of six month's jail time with two years' probation for embezzlement of funds in Busan last October. On appeal, his sentence was reduced on July 21 to a $4,430 (KW5m) fine. He said he would immediately appeal the fine to a higher court.
In an interview with Lee published online on August 7 in local film journal Cine21, Lee stated he had no intention of going back to his former job as Busan festival director and was working diligently at his original métier as a professor.
In the same interview, he also criticised Kim Dong-ho for accepting the festival chairmanship from Busan's mayor Suh without any conditions or demands for an apology. Kim has been on record stating that the expectation of an apology was unrealistic.
The 22nd edition of Busan International Film Festival is scheduled to run October 12-21 this year.