The 19th Busan International Film Festival (BIFF) has announced its Korean Cinema Retrospective will spotlight veteran director and producer Jung Jin-woo.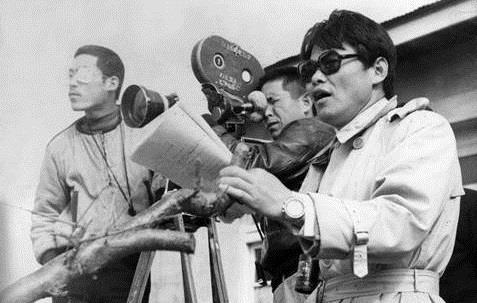 Active from the 1960s to the mid-1990s, Jung directed over 50 films including The Only Son, Border Line, Green Rain, A Student Boarder, Chun-Hui, Oyster Village and Does Cuckoo Cry at Night.
Top Korean actresses such as Kim Ji-mee, Moon Hee, Nam Jeong-im and Yoon Jeong-hee rose to stardom through his films.
BIFF said: "Jung Jin-woo distinguished himself in social melodrama films dealing with separation on the Korean peninsula or social class barriers in the 60s. He also broadened his field to various issues in the 70s and focused on depicting women's lives on the verge of crisis in the late 70s to mid- 80s."
As a producer, he was responsible for more than 130 films including Im Kwon-taek's 1973 war film Testimony.
He was also successful in the import and distribution of foreign films as well as exhibition, held an executive position at the Korean Film Commission (now the Korean Film Council), and is currently head of the Korea Motion Picture Directors' Association and Korean Film Foundation.
The retrospective will screen eight of Jung's representative works at the Busan Cinema Center. (See below.)
The 1964 film Border Line, in particular, because of the loss of the original film, had to be brought back from China where it had been exported, dubbed in Chinese.
BIFF Korean Cinema Retrospective line-up
Border Line (1964)
Green Rain (1966)
A Student Boarder (1966)
The White Crow (1967)
Oyster Village (1972)
The Rose That Swallowed Thorn (1979)
Does Cuckoo Cry At Night (1980)
The Ma-nim (1984)
Asian Filmmaker of the Year and Korean Cinema Awards
BIFF previously announced it will also be awarding the Asian Filmmaker of the Year to celebrated Hong Kong New Wave director Ann Hui, whose films include A Simple Life, Starry Is The Night, July Rhapsody and The Postmodern Life Of My Aunt.
Her latest, The Golden Era, has been named the closing film for the upcoming Venice Film Festival and will screen in Busan as a Gala Presentation.
The festival will also present the Korean Cinema Award to Corinne Siegrist-Oboussier, the director of Filmpodium in Switzerland, who has for 20 years been introducing Korean films through countrywide retrospectives and publications.
The 19th BIFF will run Oct 2-11 with the Asian Film Market Oct 5-8.