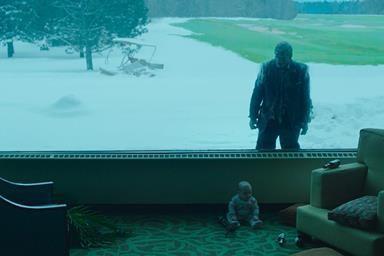 Montreal-based WaZabi Films has kicked off its Cannes Marché with a raft of sales on Julien Knafo's zom-com Brain Freeze, led by a US distribution deal with Cinedigm. The film opens the Fantasia International Film Festival next month.
Key territory sales have also been sealed for the UK (Blue Finch), German-speaking Europe (Lighthouse), Latin America (Encripta), and South Korea (Coup Corp).
Barbara Shrier of Palomar produced the film about an exclusive golf club that genetically modifies the grass so members can play golf all year. But when most of the residents are turned into zombies, a teenage boy has to save his baby sister and himself. Iani Bédard leads the cast.
WaZabi Film's Marché sales slate includes Marion Hill's Sundance NEXT audience award winner and SXSW entry Ma Belle, My Beauty; and Hot Docs selections Wuhan Wuhan from Yung Chang, and My Tree from Jason Sherman.