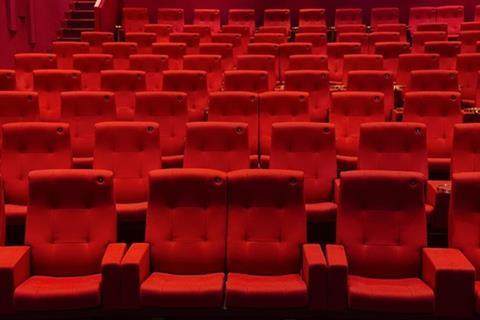 Guidance from the California Department of Public Health (CDPH) issued on Monday (June 8) said cinemas can reopen no sooner than June 12, days after the state's governor set the same date for the resumption of production.
The latest guidance, issued quietly on the CDPH website on Monday, is, like Gavin Newsom's statement on production, subject to Los Angeles County health officer approval after reviewing infection and transmission data, the rate of positive test results, and the ability of hospitals to cope with a health care surge.
Nonetheless, the guidance will offer further encouragement to an entertainment sector that like most others has been battered by restrictions stemming from the coronavirus pandemic. In particular exhibitors have been brought to their knees by a closure that started on March 17.
Cinemas that choose to reopen once conditions are met will be subject to strict hygiene and safety protocols. The guidance stipulates attendance must be limited initially to 25% or 100 attendees, whichever is lower, and maps out social distancing practices covering parking lots, entry and exit of the cinema, and the wearing of masks on site by staff and patrons.
Attendance levels will change under a phased strategy directed by the California Department of Public Health, in consultation with county departments of public health.
Warner Bros has set a July 17 release date for Christopher Nolan's sci-fi Tenet and the studio's deadline for deciding whether or not to go ahead with the release and activate marketing tie-ins and the next stage of the film's promotional campaign is imminent.
Solstice Studios' Russell Crowe thriller Unhinged is set to open on July 1.
AMC holds an earnings call on Tuesday (9) and is expected to provide further clarity on the matter.
Cinemark said last week it will phase in its reopening plan starting in the Dallas area on June 19. CEO Mark Zoradi at the time expressed confidence Tenet will open on July 17.