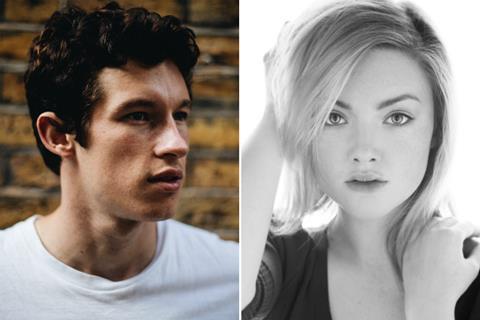 UK stars Callum Turner and Holliday Grainger have been cast in Ben Chanan's conspiracy thriller series The Capture, which is being produced by Davd Heyman's Heyday Television and NBCUniversal International Studios for BBC One. It starts filming next month.

A timely surveillance thriller set in London, the 6x60 series follows a British soldier (Turner) whose conviction for murder in Afghanistan is successfully overturned due to flawed video evidence. However, when damming CCTV footage emerges from an incident involving the soldier in London, a detective inspector (Grainger) is drafted in to investigate in what could be a career-defining case for her.
Rising star Ben Chanan, whose credits include Cyberbully, has written and will direct and executive produce the series. David Heyman and Rosie Alison will executive produce for Heyday Television, with Tom Coan for NBCUniversal International Studios and Ben Irving for BBC One. Derek Ritchie will serve as producer. The Capture will be distributed outside the UK by NBCUniversal International Distribution.
Heyday Television was set up by Harry Potter and Gravity producer David Heyman in 2016 as a joint venture with NBCUniversal International Studios. This winter sees the launch on BBC One of the companies' The Long Song, a three-part adaptation of Andrea Levy's award-winning novel starring Tamara Lawrence, Hayley Atwell, Jack Lowden and Lenny Henry.
Screen recently announced Chanan is teaming with Scott Free London and Film4 on period feature The German Child.