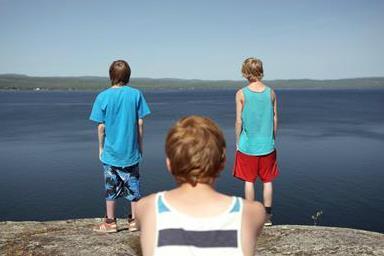 Ambitious Toronto-based Canadian distributor and sales agent A71 Entertainment has acquired the library of former Canadian outfit D Films.
A71 won an auction after the latter went into receivership last year, enabling A71 to boost its Canadian-first pipeline with 90-100 titles including Andrew Cividino's Cannes 2015 selection Sleeping Giant (pictured), Bruce McDonald's Dreamland, and Rob Stewart's Sharkwater: Extinction.
"This is the next step in the legacy and growth of A71 Entertainment", said A71 Entertainment CEO Justin Rebelo. "This gives us the baseline library to achieve the strategic goals of the company as well as the validation as a true partner for producers and filmmakers, whether for production or distribution, with an emphasis on the Canadian market.
"We are excited about the acquisition of D Films and the ambitious plans we have for the company," said A71 Entertainment partner David Miller. "2020 is going to be an active year in both production and distribution for A71."
Rebelo recently joined as CEO from eOne, where he oversaw television and digital distribution for English-speaking Canada since 2014.
Previous A71 releases include Love Jacked, Audience Of Chairs, and She Never Died.