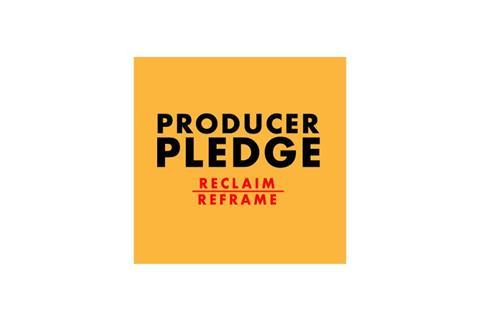 A coalition of more than 35 Canadian independent producers and production companies has called on the industry to tackle systemic racism and raised more than CA $160,000 (USD $117,000) to support traditionally under-represented filmmakers.
Developed in consultation with Racial Equity Media Collective and other partners, the group has launched a Producers Pledge to recognise black, indigenous, and people of colour (BIPOC) producers and creators of all genders and sexual identities, who it notes have "historically been, and are presently, vastly underfunded by cultural institutions".
The Pledge seeks to encourage "white settler producers to think deeply about their own privilege and access to resources, and make space for others who move through the business facing the formidable obstacle of systemic racism".
Participating individuals and companies, who include Laura Perlmutter, Aiken Heart Films, Black Birds Entertainment, Lithium Studios and many more, are being asked to donate a suggested amount equivalent to 10% of a producer's allocation of the Telefilm/CMF Covid-19 Emergency Support Funds.
The coalition is also asking participants to make "purposeful and substantive commitments to reclaim representation, reframe hiring practices, and ongoing learning as they pertain to anti-black racist, anti-indigenous racist and all anti-racist practices and policies".
"Systemic racism in Canada has been vastly ignored for centuries and even more so to Black, Indigenous, POC and LGBTQ2SI+ creators in the Film and Television Industry," said Red11 Productions' Samantha Kaine. "The unification and stance in solidarity of this alliance in support of marginalised producers and creators is a huge step towards eliminating barriers and committing to radical and lasting change."
"I feel strongly that as an independent producer with privilege and who benefits from this system, I have a moral responsibility to take concrete action by supporting fellow independent producers who move through this system without privilege, and face more obstacles than I do," said Coral Aiken of Aiken Heart Films. "Alongside fellow Pledgers, I commit to persistent action until we see the substantive structural change we are calling for."
The dispersal of funds will be led by a group of BIPOC-controlled organisations and will be allocated proportionately to the provinces and territories from which they were received, to ensure geographic equity.