Cristian Mungiu will head the Cinéfondation and Short Films Jury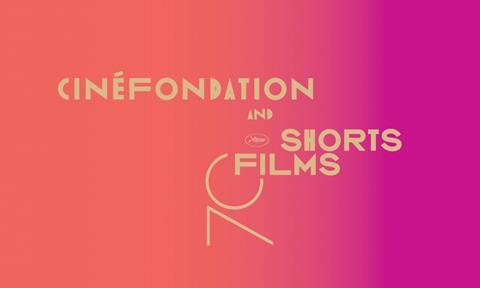 With the Official Selection of features for the 70th Cannes Film Festival (May 17-28) set to be revealed tomorrow (April 13), the line-up of Short Films has been unveiled in advance.
This year, the selection committee received 4,843 films, a slight drop from the 5,008 entered last year.
The nine films, eight works of fiction and one animation, are in the running for the Short Film Palme D' or, to be awarded by president of the jury Cristian Mungiu at the official ceremony of the festival's award ceremony on May 28.
More than half of the titles are from Europe, with the rest spread across the globe.
SHORT FILMS COMPETITION
Keppo (Ceiling)
Teppo Airaksinen, Finland
Pépé le Morse (Granda Walrus)
Lucrèce Andreae, France
A Drowning Man
Madhi Fleifel, Greece, UK, Denmark
Lunch Time
Alireza Ghasemi, Iran
Across My Land
Fiona Godivier, USA
Koniec Widzenia (Time to go)
Grzegorz Mołda, Poland
Xiao Cheng Er Yue (A Gentle Night)
Qui Yang, China
Damiana
Andrés Ramirez Pulido, Colombia
Push It
Julia Thelin, Sweden
CINEFONDATION
For its 20th anniversary, the Cinéfondation Selection has selected 16 films from the 2,600 works submitted this year by film schools around the world.
14 countries from three continents are represented and four of the films are from schools taking part for the first time. Films from NYU Tisch and NFTS are in competition.
The three Cinéfondation prizes will be awarded at a ceremony preceding the screening of the prize-winning films on Friday 26th May in the Buñuel Theatre.
Ben Mamschich (Heritage)
Yuval Aharoni, Tel Aviv University Steve Tisch School of Film & Television (Israel)
Heyvan (Animal)
Bahman Ark and Bahram Ark, Iranian National School of Cinema (Iran)
Atlantida, 2003 (Atlantis, 2003)
Michal Blaško, FTF VŠMU (Slovakia)
Lejla
Stijn Bouma, Sarajevo Film Academy (Bosnia-Herzegovina)
Vazio Do Lado De Fora (Empty on the Outside)
Eduardo Brandão Pinto, Universidade Federal Fluminense (Brazil)
Tokeru
Aya Igashi, Toho Gakuen Film Techniques Training College (Japan)
Afternoon Clouds
Payal Kapadia, Film and Television Institute of India (India)
À Perdre Haleine
Léa Krawczyk, La Poudrière (France)
Give Up The Ghost
Marian Mathias, NYU Tisch School of the Arts (USA)
Paul Est Là (Paul Is Here)
Valentina Maurel, INSAS (Belgium)
Camouflage
Imge Özbildge, KASK (Belgium)
Pequeño Manifesto En Contra Del Cine Solemne (Little Manifesto Against Solemn Cinema)
Roberto Porta, Universidad del Cine (Argentina)
Wild Horses
Rory Stewart, NFTS (UK)
Làthatatlanul (Invisibly)
Áron Szentpéteri, Színház-és Filmművészeti Egyetem (Hungary)
Deux Égarés Sont Morts
Tommaso Usberti, La Fémis (France)
Yin Shian Bien Jian Gon Lu (Towards the Sun)
Wang Yi-Ling , National Taiwan University of Arts (Taiwan)