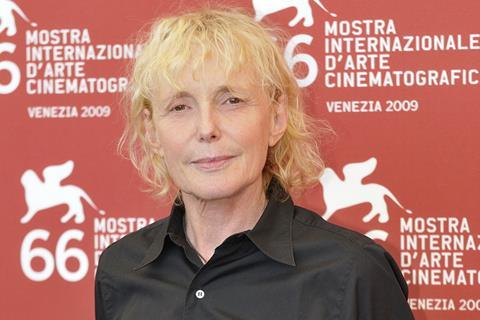 French filmmaker Claire Denis will be the president of the Cinéfondation and short films jury at the 72nd Cannes Film Festival (May 14 - 25).
Led by Denis, the Cinéfondation jury will watch 17 short and medium-length student films, and award three prizes at a ceremony on May 23.
Denis will also present the short film Palme d'Or at the festival closing ceremony on May 25.
She has directed 13 features, four of which were screened in the Cannes Film Festival official selection.
Her first film Chocolat, a semi-autobiographical tale about the Africa of her childhood, played in Competition in 1988.
She has since returned to the festival with I Can't Sleep (Un Certain Regard, 1994), Trouble Every Day (Midnight Screening, 2001) and Bastards (Un Certain Regard).
Denis' latest film, High Life, stars Robert Pattinson as a criminal sent on a space mission to find alternative energy sources. It premiered at Toronto Film Festival in September 2018.
Last year, a Cinéfondation jury chaired by Bertrand Bonello awarded the short film Palme d'Or to Charles Williams' All These Creatures.
Previous directors to have started first appeared at Cannes through this section include Lynne Ramsay, Jim Jarmusch, Nuri Bilge Ceylan and Jane Campion.
In February Cannes announced Mexican filmmaker Alejandro Gonzalez Iñárritu as president of the main jury.