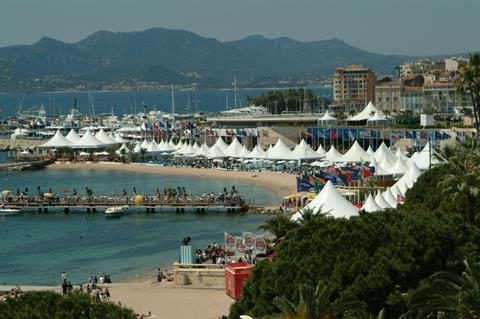 Update: The Cannes Marché du Film has announced that its proposed virtual pre-screenings event has moved to June 21-25, from the originally announced dates of May 25-28.
Original story: In a normal year, the Cannes Film Festival would be putting the final touches to its Official Selection today (April 14) ahead of the traditional announcement to the world's media of its May line-up in Paris on Thursday.
The 74th edition is now scheduled to unfold on the later dates of July 6-17 due to the Covid-19 pandemic so this scenario could still unfold in late-May, early June. But with France in the grip of a third wave, uncertainty looks set to reign right up until the last minute.
Cannes delegate general Thierry Frémaux and his team are determinedly pushing on with the selection process and other preparations but Cannes habitués are in a holding pattern for a second year running with the spectre of last year's cancellation still looming large in their minds.
Sales and acquisition execs also have the added headache of figuring out how to best navigate the Cannes Marché du Film's proposed virtual pre-screenings, currently scheduled for May 25-28; the US agency-led, week-long online project launch event, expected to start June 21 (although the exact date has yet to be confirmed); and then the actual in-person market in July.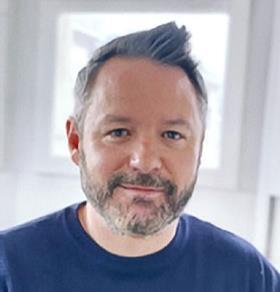 "It's confusing because there's kind of three Cannes. We're trying to focus on which one would be the most productive and useful for us," said Stephen Kelliher, director and head of sales at the UK's Bankside Films.
The Cannes market's recent move to canvas the industry over whether the proposed May dates for the pre-screenings make sense has added a fresh layer of uncertainty.
"I don't think the May event is particularly useful," added Kelliher. "We – and I believe this is the case for the majority of UK sales companies – are more in tune with the proposed June event. It feels like that's a good time. I do think May is too close to EFM, it's not really enough time for new packages to come together, for projects to be cast. June feels more natural, I would say."
Against this backdrop, few regular Cannes attendees have finalised reservations for accommodation, stands, office space or travel.
"We've had very few confirmed bookings," said rental agent Yves Millet at Cannes Riviera Rentals which caters to festival and conference travellers. "We're giving our clients until one month before the festival to firm up their reservations. Yes this is complicated given it will also be the holiday season, but we just have to live with it."
High-end villa specialist Justin Garrison at Riviera Luxury Rentals, which features popular party venue Villa Alang Alang in its portfolio, said he had yet to receive any festival-related enquiries, although he suggests that this is not necessarily significant at this point in time.

"The trend for events at the film festival always tends to be quite last minute. Three or four weeks before, so after the selection is announced, there is normally a flurry of event-related requests," he said.
French industry and European neighbours
Not surprisingly, the French industry plans to be out in force if the festival gets the final greenlight for July.
"We already have our accommodation and stand for July, rolled over from 2020, but with the possibility of changing the reservations," said Marine Goulois, head of sales at Bac International. "Our team is likely to be reduced but we're waiting to know the protocols, the film selection and whether buyers will be there."
Like Kelliher, she questions the proposed May dates for Marché pre-screenings: "I get the feeling our distributors need to release films before getting involved in another market. June would give us time for that and also by that time, the selections would be announced which would make the market more dynamic."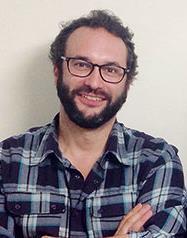 "We'll be focusing on market films or projects in the pre-screenings and on festival films in Cannes which we will attend physically, preferentially on a terrace and above all in a cinema," said Yohann Comte, co-head of sales company Charades. "Three markets don't make much sense to us."
European executives outside of France are taking a more cautious wait-and-see approach, while some have even ruled out physical attendance unless they have a compelling reason.
Copenhagen-based sales and distribution company Level K will participate in the Marché's online pre-screenings as well as virtually in July but is not planning a physical presence – unless it has a film in one of the festival selections. "Our team will not have received the vaccine until late August so even if we would love to travel to the festival, I cannot prioritise or risk this on behalf of the team or others around the world," said Level K's CEO Tine Klint.
Bankside's Kelliher said his company was also not planning a physical presence unless it has a film in Official Selection. "It's very hard to make absolute decisions in a situation which is constantly changing. At the moment, I don't see it. I don't think distributors will travel in their numbers, which begs the question, why would sales companies do the same?
"I think there's going to be huge reticence from the US to travel, it doesn't seem to be a commercial imperative to do that," he added. "But that's not to say that we wouldn't be flexible if July goes ahead. If it seems that the industry is fully prepared to go down to the south of France and make it work, we're open to being flexible."
Bankside had rolled over its usual office space on the Croisette from 2020 but is now having a hard time getting back the deposit. "We shall see whether they attempt to try and make us pay the balance on it when right now we're not anticipating a physical presence," said Kelliher.
Others are keen to attend in July but are holding fire on final plans.
Alessandro Ravani, head of sales at Italy's RaiCom, said the company had yet to make any bookings but hopes the July edition would go ahead: "It would be a great sign of recovery for the industry."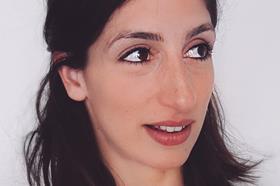 Ioanna Stais at Athens-based sales and production company Heretic Outreach, which is coming off a busy virtual European Film Market as the sales agent for Golden Bear winner Bad Luck Banging Or Loony Porn, has signed up for a market badge but has yet to book accommodation or flights. "We're still waiting to have a clearer idea on whether a festival will be taking place or not after all in July. If the festival takes place physically, we will surely be there as a company," she said.
Like many arthouse sales agents whose strategies are heavily tied to festival buzz and reviews, Stais is not overly interested in participating in another virtual market with her titles, although she said this could change on the basis of upcoming acquisitions. If she does end up going down the online route, she also thinks June makes better sense over May.
"We hope the world market will be in a better state than in May, with more countries having their cinemas reopening then and therefore the distribution circuit to be in a better state to welcome new projects," she said.
Antonio Saura at Madrid-based Latido Films has booked apartments but is awaiting the final decision of Spanish export body ICEX and Spain's Institute Of Cinematography and Audiovisual Art (ICAA) on its Cannes strategy. "As the saying goes hope for the best, prepare for the worse," he said.
Other Spanish sales companies such as Film Factory and Begin Again Films express interest in attending but have yet to make any arrangements. "I honestly believe the festival will take place, with red carpet premieres and a lot of restrictions concerning audiences and press, but I think the market will be online. Having said that, I hope I'm wrong about the market because I cannot wait to go to Cannes again," said Begin Again Films CEO Gloria Bretones.
National hubs
Spanish export body ICEX told Screen it had yet to confirm its stand but was in discussions with the Marché: "It's a very peculiar year concerning bookings… our presence at the international markets is being set up with a shorter notice than usual to be able to adapt better to the situation."
It is a similar story for the Italian Pavilion at the Majestic.
"If the festival and the market will take place in the same form as they took place in the past we will be there for sure. We're in talks with the Marché to understand if this is the case," said Giancarlo Di Gregorio, head of communication and brand at the Istituto Luce Cinecittà which oversees the hub.
Having rolled over the reservation from last year, the hub is booked but, said Di Gregorio, "We're waiting to book the flights and we're talking with the hotel we usually partner with. Some of them think it will ruin their summer season, others are happy to have more people coming."
Other territory-focused stands currently on hold include the American Pavilion. Its organisers told Screen last week that a final decision was still pending. A handful of national and regional bodies, however, have taken the plunge.
"We want to ensure our brand is in the market so we have renewed with the payment scheduled at the end of May. The market has ensured a good policy for refunds to deal with the context of the pandemic," the Catalan Films & Catalunya Film Commission told Screen.
The Nordics have secured their long-time Croisette spot for their popular Scandinavian Terrace, although fewer professionals from the region are expected to make the trip.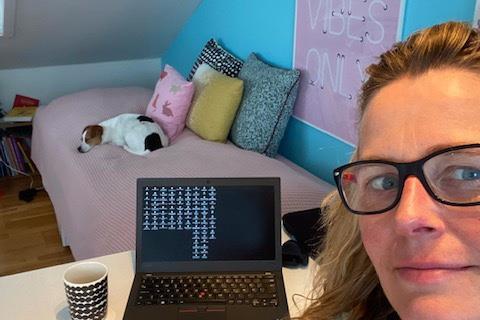 "We're fortunate with our contract which means we are able to shuffle around our dates to accommodate the Cannes date," said Lizette Gram Mygind, festival consultant for feature films at the Danish Film Institute (DFI), one of the partner institutions.
She expects the DFI delegation to be smaller, however, and suggests that other Nordic professionals will be relatively thin on the ground too.
"I think they'll wait until the very last minute to decide and most likely they'll only come if they have a good and valid reason, such as a film selected for one of the official Cannes programmes," she explained. "Since the Cannes July dates are in the middle of the official summer holiday in the Nordic region, our industry would want a really good reason to go. Meetings which could just as easily be conducted online are just not justifiable this summer."
Health concerns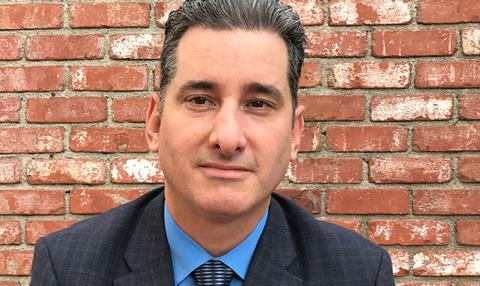 Beyond Europe, a large physical attendance in July in Cannes from North America, Latin America and Asia is looking unlikely.
"Unless something extraordinary happens, Octane won't be participating in the July in-person event in Cannes as we do not feel that there will enough international buyers to make the trip worth the risk," said Jack Campbell, CEO of Los Angeles-based Octane Entertainment.
"I've only spoken to one local buyer who said that they plan on going. All other US sales companies and foreign buyers I've spoken with have said they do not plan on attending."
Campbell expects his next physical event to be potentially Toronto in September but more likely the American Film Market in November.
"We're really targeting the AFM as our first, realistic chance of returning to in-person markets but to be honest, we'd love to see a continuation of a hybrid market moving forward," he said.
Edward Noeltner, president of Los Angeles-based Cinema Management Group (CMG), which also has offices in Paris, is a rare US executive who would love to attend although logistics are proving more complicated this year. "Our usual apartment rental, which we have rented for the past 10 years, is not available in July. As a result, we are still in a wait-and-see pattern on everything," he said.
Like many, Noeltner expressed health concerns about attending a large gathering at this time.
"Travelling is not a problem for me. I've been travelling back and forth to Paris regularly since the Covid outbreak," he said. "It's attending I'm nervous about. There are still too many unanswered questions. Will everyone be obliged to wear a mask? Will there be plexiglass on the meeting tables? How close will the stands be and how can everyone stay the recommended two metres distance when going in and out of the Palais or official screenings?"
Christian De Schutter, head of the Flemish cinema promotions body Flanders Image, has confidence in the festival and market to set in place adequate hygiene and social distancing measures but questions what will happen on the Croisette and wider Cannes.
"How is the city of Cannes going to deal with the tens of thousands of tourists standing in front of the Palais des Festivals to get a glimpse of the red carpet, while badge holders are queuing up to get into screenings?," he said. "And what about restaurants, bars, hotel lobbies or other busy places like Monoprix?"
The Cannes festival and market teams are studying a slew of measures such as ticketing for press screenings and increasing venues to better manage social distancing but will not announce final plans until close to the festival.
"Everything can change so rapidly, there is no sense in communicating now, people will only get confused if they change," said festival spokesperson Aïda Bellolid, noting that health measures for the wider city are the domain of the regional prefect Bernard Gonzalez and Cannes mayor David Lisnard.
Noeltner believes big US companies will not send employees, regardless of what measures are put in place. "Just imagine you work for Lionsgate or Netflix and come down with Covid in Cannes. What happens next? It could be a nightmare. What happens legally if someone from these companies gets long Covid?," he said.
Anick Poirier, co-president of Canada's WaZabi Films, agreed: "The third wave is showing us that the pandemic is not over. Many of our non-continental Europeans are not planning to attend and big corporations will not send their employees. I would be surprised if renowned actors from abroad will attend as no insurance company will insure them if they get Covid."
She is hoping to roll apartment and office reservations dating back to 2020 into 2022. "We pre-paid a year ago and we're asking to forward the payment for next year, hoping they agree," she said.
Indie Buyers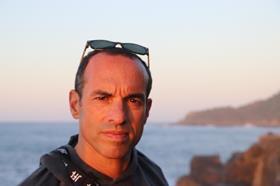 Independent buyers have mixed feelings about both the online and physical offerings.
"I'm really not sure. I mean everyone is dying to travel and to feel the buzz around titles premiering at markets and the festival," said Gianluca Chakra, managing director of Dubai-based Middle East distribution company Front Row Filmed. "I just don't see it working in July when all of France is going to be in the South driving up hotel and Airbnb prices. That's if you're able to find places… May was, is and always will be a perfect date."
Guy Shani, CEO of Tel Aviv-based Lev Cinemas, is determined to attend the festival if it goes ahead but expressed some irritation at the launch of the two virtual events.
"Three markets in two months. As someone who buys both arthouse and commercial films, I have to attend all three. It means I'll be working May, June and July… it's a joke, and I'm already fed up with virtual markets."
For Shani, the priority should be pulling off a physical festival and market in July: "It really needs to happen. The government must help them. If we don't have the July market, we're in big trouble. We all need Cannes, without it, we will all suffer, whether we're arthouse or non-arthouse distributors."
Publicists
London-based Lawrence Atkinson, CEO of international PR company DDA, is also holding out for July to go ahead in some shape or form.
"We think and hope that the festival will happen," he said. "A number of our clients are already making provision to attend the festival, and we too are doing the same. Hotels and airlines are being understandably flexible with their cancellation policies so we are confident of reimbursement or rollover credit for anything booked that then has to be cancelled. We are proceeding as if the festival is going ahead, but mitigating our risk should it not."
US publicist Lon Haber, of Haber & Co, has booked flights, hotel office suites and accommodation, and believes he will not be massively out of pocket if the festival is pulled.
"We have some guarantees and we have partial guarantees. It's a bit murky, and it's case by case. In some cases, we will get our money back or have our money credited toward the next possible time. In some cases, we are guaranteed to not get our money back. And, in some cases, it's unclear."
He is non-plussed about potential health risks. "Current events don't have a massive effect on travelling for us due to the way we travel which is primarily private and therefore we rarely have to deal with commercial jetliners and crowded airports."
Once in Cannes, he believes the fact that the company will work out of offices in a hotel rather than in the Marche's main exhibition spaces will leave staff less exposed.
Los Angeles-based publicist Maxine Leonard is also hopeful a physical event will happen but has yet to book flights or an office as yet.
"We will do that much, much closer to July. But I have booked a badge. Hoping that helps mystically encourage the festival to happen in person but it might be wishful thinking," she said. "I think there will be some kind of festival in July but if France is still experiencing a high number of Covid cases and low vaccination rates I think it will be a very, very limited affair. Venice Film Festival made their festival work in difficult circumstances last year with a reduced event but it looked and felt very encouraging. A few wonderful photos from a red carpet and some great films really showed us that it can be done."
Like many professionals, she questions the utility of two virtual market events as well as an in-person edition.
"If there really are going to be two mini-markets before July, does the industry really need a third bite? Our clients are very active in the marketplace and Cannes is so important to their activities for the rest of the year. It will be interesting to see how the market plans fall into place. As one client says, we will go with the flow."
End-May crunch point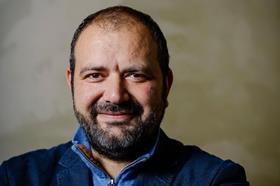 Whatever happens between now and July, the picture is unlikely to become clearer until mid to late-May when the French government will be able to see whether lockdown policies and a ramping up of France's vaccination programme have helped bring down the recent spike in cases.
"I sincerely hope they manage to pull this off and that we get our temple of cinema back," said Orwa Nyrabia, the artistic director of the International Documentary Festival Amsterdam (IDFA). "I didn't feel it's 100% happening but it will just be a pleasure when Cannes happens again. I will be there. It's Cannes and that's why we work in this terrible industry."
Matt Mueller, Elisabet Cabeza, Geoffrey Macnab and Gabriele Niola contributed to this report.