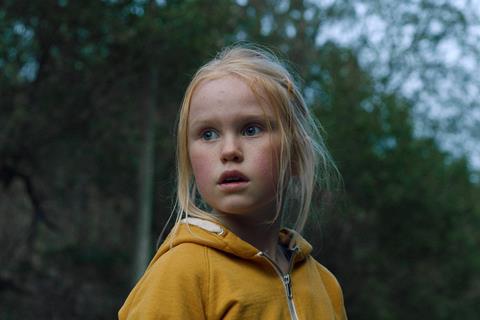 Eskil Vogt's The Innocents, which premiered in Un Certain Regard at Cannes in July, has secured sales to multiple key territories, including the UK and Ireland, France, Germany, Italy and Spain.
UK-based sales agent Protagonist Pictures has confirmed deals for UK-Ireland (Signature), Canada (MK2), Benelux (Cherrypickers), France (Kinovista), Germany, Austria and Switzerland (Wild Bunch), Spain (Vertigo Films), Greece-Cyprus (Spentzos), Italy (Koch), Portugal (Alambique), Europe (M2Eastern), CIS (World Pictures), Australia-New Zealand (Rialto), South Korea (Coup/Activers), Taiwan (Hooray Films), Japan (Longride) and Latin America (Impacto Cine).
IFC Midnight acquired US rights to the film, announced yesterday. The film will have its North American premiere at Fantastic Fest later this month.
The Innocents follows a group of young children who become friends during the summer holidays, drawn together by the discovery of mysterious shared abilities. It is written by Vogt and produced by Maria Ekerhovd for Norway's Mer Films.
"Eskil is a formidable talent who has created an incredibly tense and taught thriller that our international partners agree will captivate audiences worldwide," said Protagonist CCO George Hamilton.
"I wanted The Innocents to be a visual and visceral film about the magic and scary world of childhood," said Vogt. "Hopefully these sales are an indication that we touched upon themes that resonate regardless of background and place of birth. We have all been children. We have all been scared."
Vogt's previous, debut feature Blind debuted at Sundance in 2014. He is also Joachim Trier's regular collaborator, with co-writing credits on all of the director's films to date including The Worst Person In The World, which screened in Cannes Competition this summer.