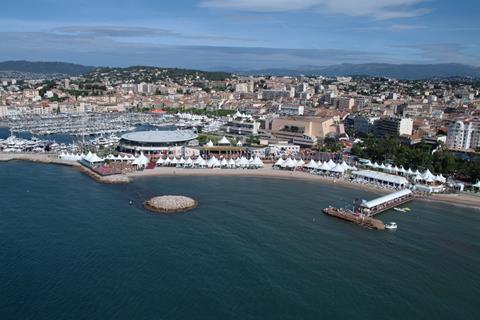 Geraldine Viswanathan (Blockers, Hala), Dacre Montgomery (Stranger Things) and Utkarsh Ambudkar (Brittany Runs A Marathon) will star in Cannes sales title The Broken Heart Gallery.
Toronto- and Los Angeles-based No Trace Camping is financing and producing the rom-com feature directorial debut of Natalie Krinsky, which is scheduled to start production in August. Endeavor Content and Jamie Feldman of LGNAFC handle worldwide sales.
Selena Gomez, Mandy Teefey, and Josh Clay Phillips of No Trace Camping serve as executive producers, and No Trace Camping's David Gross, Jesse Shapira, Jeff Arkuss, Mason Novick and Michelle Knudsen will produce.
The Broken Heart Gallery follows Lucy (Viswanathan), a born collector, who suffers a bad break-up with her boyfriend (Ambudkar), who also happens to be her boss at the Whitney Museum.
Lucy takes her personal effects and curates The Broken Heart Gallery in the lobby of a kind stranger's hotel (Montgomery). There, she finds her voice and learns to love by letting go.
Viswanathan broke out in the comedy Blockers, and recently starred in Minhal Baig's coming-of-age drama Hala, which Apple acquired in Sundance. She will next be seen in Bad Education opposite Hugh Jackman and Allison Janney.
Montgomery stars in Netflix's Stranger Things, as well as Lionsgate's Power Rangers. Ambudkar was the romantic lead opposite Jillian Bell in Sundance breakout Brittany Runs A Marathon. He is currently in production on Fox's action comedy Free Guy with Ryan Reynolds.
Krinsky was a writer on Gossip Girl and Grey's Anatomy and is producing The Mothers at Warner Bros.
Viswanathan is represented by Mollison Keightley Management in Australia.