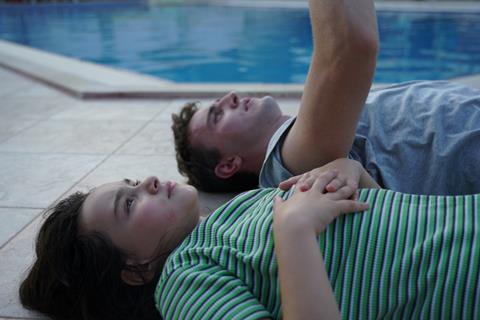 Aftersun, the Cannes Critics' Week premiere and directorial debut of UK filmmaker Charlotte Wells, has sold for theatrical distribution in major territories for Paris-based sales agent Charades.
The title will be released as a partnership between September and Mubi for Benelux, Outside the Box for Switzerland, Weird Wave for Greece, Leopardo for Portugal, NonStop for Scandinavia and Baltics, M2 for Poland, Exponenta for Russia, Lev Cinema for Israel, Kismet for Australia and New Zealand, Happinet-Phantom for Japan, Green Narae Media for South Korea, DDdream for China and Andrews Film for Taiwan.
As previously announced, A24 has swooped for North America, while Mubi has picked up theatrical distribution in UK-Ireland, France, Germany, Italy, Spain, Latin America, Austria, Turkey and India.
Aftersun stars Normal People and God's Creatures' Paul Mescal alongside newcomer Frankie Corio. It unspools around a woman reflecting on her relationship with her father by watching home video footage of a holiday they took 20 years before.
It is a UK-US co-production, produced by the UK's Amy Jackson for Unified Theory and Adele Romanski, Barry Jenkins and Mark Ceryak for US outfit Pastel. It was financed by BBC Film, BFI (awarding National Lottery funding) and Screen Scotland, in association with Tango. It was developed with BBC Film.