Animated circus film features the voices of Emily Blunt, John Krasinski, Ian McKellen, Sylvester Stallone and Danny DeVito.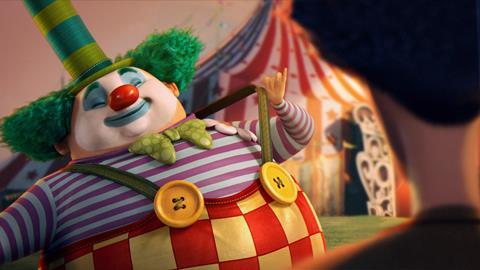 International sales agent Odin's Eye Entertainment (OEE) has sold animation Animal Crackers to Entertainment One (eOne) for distribution in the UK and Canada.
Emily Blunt (Edge of Tomorrow) and John Krasinski (The Office) voice a couple who inherit a rundown circus and a mysterious box of animal shaped cookies, which magically turn anyone who eats them into an animal.
eOne anticipates a release in late Q4 2016 for the film which also features the voice talents of Sir Ian McKellen, Sylvester Stallone and Danny DeVito.
Co-Directed by Tony Bancroft (Mulan) and creator Scott Christian Sava, Animal Crackers is produced by Sava's Blue Dream Studios, in cooperation with George Lee and Marcus Englefield of Storyoscopic Films, Jamie Thomason, and Leiming Guan.
The deal was negotiated by Poonam Sahota on behalf of eOne, and Ildi Toth Davy and Michael Favelle for OEE. Favelle also serves as an executive producer on the film.
OEE will unveil the first work-in-progress animation from the film at the Cannes Marche in a private screening.