EXCLUSIVE: Film inspired by spate of staff suicides that have rocked French corporations in recent years. UCR jury member Céline Sallette stars.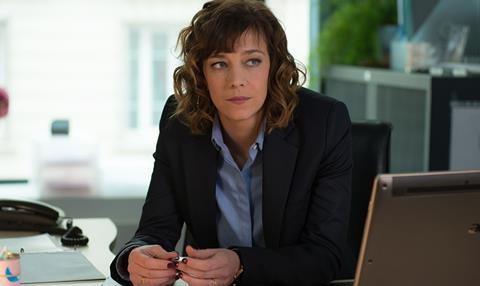 Paris-based sales company Indie Sales has added hard-hitting social thriller Corporate to its Cannes slate on the eve of the market.
It is the first feature by Nicolas Silhol after his 2009 short My Name is Dominic, which won the CFC Worldwide Short Film Festival in Toronto, and Love Thyself, which screened in Cannes Critics' Week in 2010.
Céline Sallette, who is on the Un Certain Regard jury this year, plays Emilie, an ambitious, young human resources manager at an agro-food conglomerate.
Lambert Wilson, who is soon to hit screens in the role of legendary underwater explorer Jacques Costeau in The Odyssey, plays her unscrupulous director of HR.
Emilie has no qualms about implementing the company's ruthless management policies until one day an employee commits suicide in front of her office.
Caught between traumatised employees and a management determined to distance itself from the affair, Emilie is left to face a works inspector alone.
The film is produced by Jean-Christophe Reymond at Kazak Productions.
The company's previous credits include Clement Cogitore's Afghanistan-set Wakhan Front, aka Neither Heaven Nor Earth, which premiered at Cannes Critic's week in 2015 and won the best first feature award at the COLCOA French Film Festival inLos Angeles last month.
"Corporate is an uncompromising and accurate portrait of today's corporate world. I'm delighted to be part of Nicolas Silhol's debut film, and to work again with Kazak Productions," said Indie Sales chief Nicolas Eschbach.