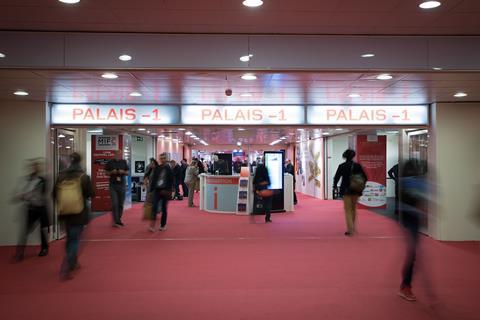 Cannes' Marche du Film is considering holding a virtual event dedicated to market titles in late May or early June to meet the needs of international sales companies and distributors, Screen understands.
A source close to the Marché, who confirmed the virtual event, said it would not have any implications for the Cannes Film Festival and would not involve festival titles as its selection is due to be announced around mid-June, with the festival hoping to take place in Cannes from July 6-17.
The plans for a market event come amid growing fears in the industry that a physical international July event on the Croisette is highly unlikely – and would be very expensive – while a mooted October event is too long to wait for a market after the EFM.
Screen understands that, as of now, international film commissions and national film bodies are being pointed towards the July festival rather than a virtual market in late spring.
That would be a change to last year when they participated in the virtual Marche in June.
Screen has learned IFTA and FilmExport UK are among the groups talking to the Marche which is now understood to be consulting widely with the industry in the hope of announcing a date in the next few weeks. It is understood AFM organiser IFTA has never considered staging its own event around the same time.
Many US and UK sales companies with whom Screen has spoken cannot see how a physical international event could be held in France in just four months. Covid-19 infection levels remain high, further local lockdowns are on the cards and the country's national vaccine roll-out is lagging behind countries such as the UK and the US.
There is also a consensus July would be prohibitively expensive for sales companies and other organisations looking to book hotel space in what is one of France's leading tourist resorts, and reluctance from some for a July date in the middle of their own holiday season.