The scores are in for Marguerite & Julien and Sicario.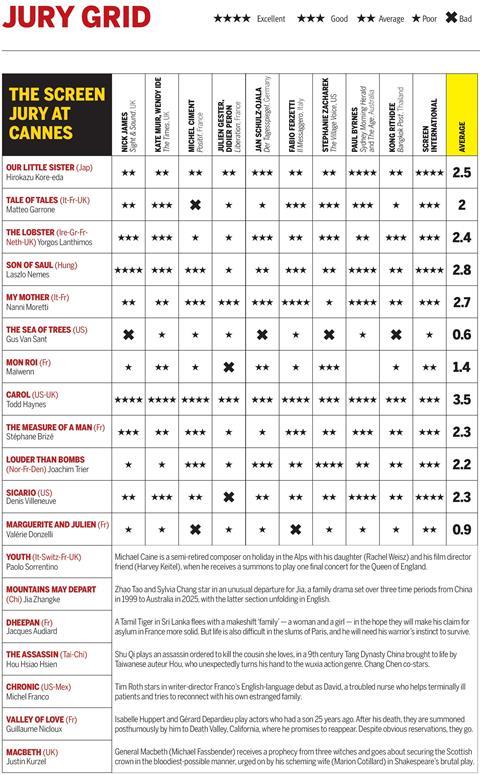 The Screen Jury chart of international critics didn't quite score a new low with Valerie Donzelli's incest drama Marguerite & Julien, but, at a lowly 0.9 (out of 4), it came close.
The Sea of Trees, which racked up the worst scores from this grid in 12 years, scraped in below with 0.6, to take it into context.
Even Maiwenn's not-very-liked Mon Roi managed 1.4.
Sicario divided the Jury, taking a range of one X to two four-stars, notching in at 2.3.
Carol ends the day sitting very comfortably at the top of the jury grid with an impressive 3.5 – the nearest film being Son of Saul at 2.8
Seven Competition films remain to be screened to our Jury of international critics at Cannes 68.