Sci-fi crime thriller for TriStar based on 2014 novel by Tom Sweterlitsch.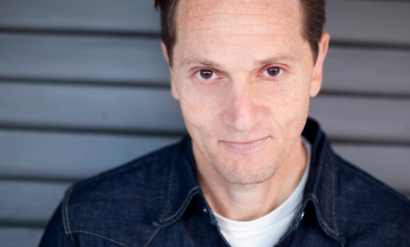 Matt Ross, the director of Captain Fantastic with Viggo Mortensen, has signed up to direct sci-fi Tomorrow And Tomorrow for TriStar.
Mark Gordon is producing for The Mark Gordon Company alongside Entertainment 360 and Lynette Howell Taylor, with whom Ross collaborated on Captain Fantastic.
Tomorrow And Tomorrow will explore the interaction between reality and virtual reality.
Entertainment 360 found Sweterlitsch's book and brought it to Gordon. They pitched to TriStar where it sold in what the parties described as "a competitive auction."
"The triumph of Captain Fantastic is that it is at once funny, emotional and thought provoking," TriStar president Hannah Minghella said. "It's this ability to explore a thematic idea in a way that is both intelligent and entertaining that makes Matt such an exciting director for Tomorrow And Tomorrow.

"As a futuristic crime thriller, the book uses the near future to reflect on timely questions about our world today and how virtual reality impacts actual reality. It's Matt's interest in exploring the complex intersection of technology with morality and love that makes his vision for Tomorrow And Tomorrow especially compelling."
Ross added: "Tomorrow And Tomorrow is prescient. It posits a world not so dissimilar from today; a direction we are all clearly headed where technology has altered the ways in which we interact with each other and the world around us.

"I hope to examine, following the book's lead, the degree to which our lives are enhanced, and deeply compromised, by the technology that is already an inseparable part of our daily existence. Lynette and I couldn't be more excited to collaborate with Hannah to translate this book into the complex and relevant film we all believe it can be."
Captain Fantastic garnered a best actor Oscar nod for Viggo Mortensen and opened theatrically via Bleecker Street last July.