New images also released of the feature centred on the first person to successfully swim the English Channel.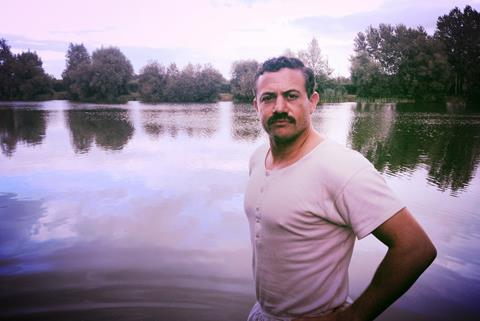 Justin Hardy's Captain Webb, which tells the story of the first man to successfully swim the English Channel in 1875, is set to be released in cinemas on August 14. Miramax handles worldwide TV distribution.
The film stars Warren Brown (Luther, Good Cop) in the lead role of Captain Webb, whilst Terry Mynott (The Mimic) plays Captain Paul Boyton, Webb's US rival who developed a rubber, kayak-like suit for his own crossing attempt.
Steve Oram (Sightseers) assumes the role of Webb's eccentric trainer Professor Beckwith, whilst Hannah Tointon (The Inbetweeners), Georgia Maguire (Love me till Monday) and Tom Stourton (Horrible Histories) make up the principle cast.
British Sea Power provide the soundtrack.

Hardy said: "Captain Webb is a largely forgotten British hero. He attempted to swim the English Channel when the very idea was seen as beyond impossible, equipped only with his moustache, doses of Brandy and a wire wool swimsuit.
"We want to tell the story of a classic underdog who fought against all odds to make it to the other side."
The screenplay is by Jemma Kennedy, based on Kathy Watson's book The Crossing, and director of photography is Matt Wicks.
Producers are Jack Fishburn and Muireann Price, who were shortlisted for the BFI London Film Festival 2013's Best British Newcomer Award for their debut feature, Love me till Monday.
Executive producers are John Toba, Paula Prynn and James Salter for Marathon Films. The latter has swum the English Channel multiple times and secured a World Record in September last year when he completed the swim with his 17-year old son.