Vietnam War-era film set to begin production in spring 2018.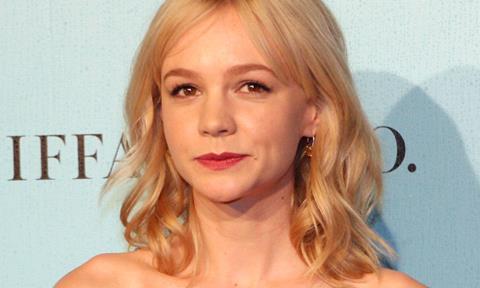 Topic, the content studio owned by First Look Media, announced on Thursday that it will co-produce and finance On The Other Side.
Carey Mulligan will star in and produce the film, alongside producers Margot Hand of Picture Films and Edet Belzberg of EBM Productions.
First Look Media's executive vice-president of programming and content Adam Pincus and senior vice-president of narrative film Annie Marter will oversee for Topic.
Based on the book On The Other Side: 23 Days With The Vietcong, On The Other Side centres on Kate Webb, the female war correspondent who was held in captivity during the Vietnam War. The journalist survived fierce battles and 23 days of captivity in the jungles of Cambodia.
Mulligan was nominated for an Oscar and won a BAFTA for her break out role in An Education. She has gone on to star in films including The Great Gatsby, Drive, and Inside Llewyn Davis. She will next be seen in potential awards contender Mudbound directed by Dee Rees, which Netflix acquired in Sundance.
"As one of the few women reporters to cover the Vietnam War, Kate Webb endured and ultimately survived the most harrowing experiences a war correspondent could ever face," Michael Bloom, president of First Look Media, said. "In a time where journalism is being tested today, we're excited that Carey will portray this fearless woman and look forward to partnering with her, Margot and Edet to bring this incredible story to life."
Mulligan said: "I'm so excited to bring Kate Webb's remarkable story to the screen. Her integrity, curiosity about the unknown and tenacity set her apart from many other journalists of her time and ultimately saved her life. In a world of increasing division, I can't think of a more relevant character to portray today. Someone who's very survival depended on her desire to understand the other side of the story, to obtain the truth and to report it faithfully. It is an honour to embark on this project with such a talented team of producers."
Hand and Belzberg said: "We are thrilled to be producing this film alongside Carey who we know will bring Kate to life in a truly authentic and riveting way. We're also delighted to be partnered with First Look Media who share our commitment to telling Kate Webb's remarkable story."
First Look Media negotiated the deal with WME Global and Linda Lichter of Lichter Grossman Nichols Adler & Feldman. Mulligan is represented by WME and Julian Belfrage Associates.