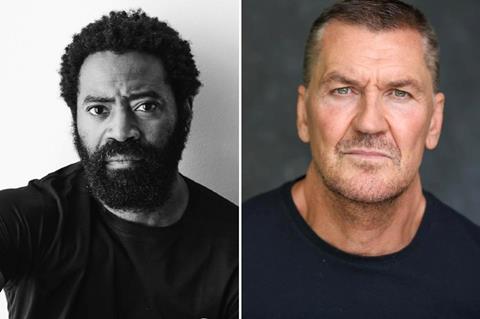 UK-based Carnaby Sales and Distribution is handling worldwide sales rights to three thrillers, all produced by Carnaby CEO Andrew Loveday through UK production outfit Haymarket Films.
Heavyweight is the feature debut of Nigerian-Lebanese director Christopher M. Anthony, produced by Tiernan Hanby alongside Loveday. It stars Nicholas Pinnock, who is also co-producing the project through his outfit Silver Milk Productions.
The film is about a boxing coach who prepares an underdog for a career-defining boxing championship match, as their world starts to collapse under the pressure.
Further titles include Tate: Two Days Of Blood, which sees Craig Fairbrass and George Russo reunite for the latest instalment from the Footsoldier franchise, set in the dark side of 1990s London, and Headhunter, inspired by a true story, that follows a journalist who goes undercover to infiltrate violent football hooligan firms in the world, the Chelsea Headhunters.