EXCLUSIVE: US, France, Australia, Germany among deals; Mercury Plains, Iggy Pop thriller ink sales.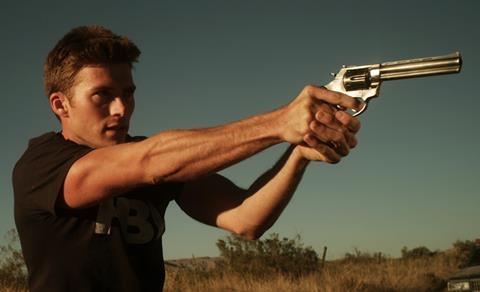 UK sales outfit Carnaby International has inked a string of deals at the American Film Market (AFM) on titles including Mercury Plains, Fall Of The Krays and The Truth Commissioner.
Scott Eastwood action-adventure Mercury Plains has sold to Germany (Lighthouse), Australia (Eagle Entertainment) and Middle East (International Film Distribution).
UK coming-of-age drama Kids In Love, starring Will Poulter and Cara Delevigne, has been picked up by Factoris Films for France.
Thriller Blood Orange, starring Iggy Pop, was picked up for US distribution by Invincible Picture.
The film was also taken by Sky Television Network for New Zealand, which also bagged rights to quintet North Vs South, Four, The Truth Commissioner, Winter and Casual Encounters.
Completed UK drama North Vs South also sold to Benelux (One 2 See) while drama Art Of Living went to Cinesky for Airline rights.
Middle Eastern outfit International Film Distribution also inked deals for crime-drama Fall Of The Krays and fantasy Arthur & Merlin.
Carnaby joint-CEO Sean O'Kelly said: "For us sales have been quite strong even though the AFM market seemed a little flat in attendance with seemingly little good new content around.
"We had a busy and fruitful time with five new films having their market debuts here and the majority of buyers closing this week on deals for the major territories."