BBC, BFI, Film4, Creative Scotland execs to speak on panel discussion about the future of Scottish film industry.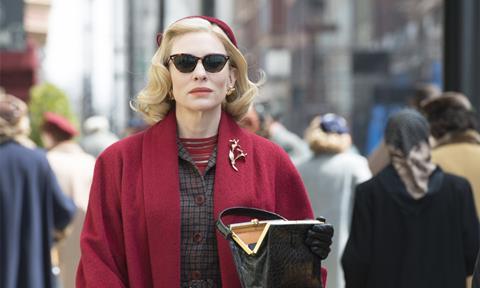 The full programme has been announced for the Glasgow Film Festival's Industry Focus strand, which runs 21-24 February 2017.
Powerhouse independent film producer Christine Vachon will discuss her career at an In Conversation event. She's produced more than 100 films, including Carol, Still Alice, Boys Don't Cry and I'm Not There.
There will also be a panel discussion about the future of the Scottish film industry. The speakers include BBC head of film Joe Oppenheimer, Film4 head of production Tracey Josephs, senior production and development executive at the BFI Film Fund Lizzie Francke, and director, screen at Creative Scotland Natalie Usher.
Other highlights include:
Scottish film and TV producer Chris Young will discuss the Young Films Foundation; a programme to provide guidance to young UK screenwriters.
Round table sessions for filmmakers with funders, distributors and sales agents, including Creative Scotland, SFTN, Irish Film Board, Lionsgate UK, Protagonist Pictures, Embankment, Boudica, Bankside Films, and the Swedish and Norwegian film institutes.
Exclusive industry screenings of films playing at the festival.
Finance forum sessions, including an event focusing on financing opportunities for women.
The Glasgow Film Festivals runs from 15-26 February. It's been announced that 'Handsome Devil' starring Andrew Scott will open the event, with the world premiere of Mad To Be Normal with David Tenant closing the festival.
Read more:
'Handsome Devil' review