The Missing Picture producer Catherine Dussart to head documentary jury.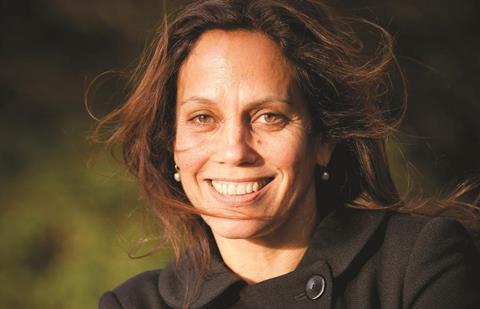 Scroll down for titles in competition
The juries for the 11th Zurich Film Festival (Sept 24-Oct 4) have been unveiled.
Elizabeth Karlsen, producer of Todd Haynes' Carol, will head the international feature film jury, which will comprise '71 director Yann Demange; French producer Rosa Attab; German actress Maria Furtwängler; and German director Katja von Garnier.
The international documentary film jury will be presided over by Catherine Dussart, the French producer of Rithy Panh's Oscar-nominated The Missing Picture, which won the Un Certain Regard award at Cannes 2013.
The doc jury includes French director Abbas Fahdel, Belgian editor Joelle Alexis, German director Alexander Nanau and UK director/producer Havana Marking.
The Focus: Switzerland, Germany, Austria jury will be headed by German producer Nico Hofmann (The Physician), also co-CEO of UFA Group.
The jury comprises German writer/director Anika Decker, German actor Alexander Fehling, Austrian actress Birgit Minichmayr and Swiss director Nick Brandestini.
ZFF screens first, second and third directorial works in the three competition categories. Each jury announces the winner of its Golden Eye award at a ceremony on Oct 3.
The two main categories each carry prize money of $26,000 (25,000CHF); the focus category carries a $20,600 (20,000CHF) cash prize. Each winning film additionally profits from distribution support.
International Feature Film Competition
Bob and the Trees, Diego Ongaro
Couple in a Hole, Tom Greens
The Diary of a Teenage Girl, Marielle Heller
Eva Nova, Marko Skop
Las Elegidas, David Pablos
Mediterranea, Jonas Carpignano
The Miracle of Tekir, Ruxandra Zenide
Neon Bull, Gabriel Mascaro
Nichts Passiert, Micha Lewinsky
Pikadero, Ben Sharrock,
Rams, Grimur Hakonarson
Sleeping Giant, Andrew Cividino
The Survivalist, Stephan Fingleton
Thirst, Svetla Tsotsorkova
A War, Tobias Lindholm
International Documentary Film Competition
3 1/2 Minutes, Ten Bullets, Marc Silver
Mother's Wish, Joonas Berghall
Breaking a Monster, Luke Meyer
Containment, Robb Moss
Deep Web, Alex Winter
I Am Dublin, David Aronowitsch
Killing Time, Lydie Wisshaupt-Claudel
Los reyes del pueblo que no existe, Betzabe Garcia
The Living Fire, Ostap Kostyuk
The Russian Woodpecker, Chad Gracia
The Wolfpack, Crystal Moselle
Welcome To Leith, Michael Beach Nichols
Focus: Switzerland, Germany, Austria Competition
Amateur Teens, Niklaus Hilber
Becks Letzter Sommer, Frieder Wittich
Chaebols und Chabolas, Christian Neu
Coconut Hero, Florian Cossen
Einer vons uns, Stephan Richter
Fang den Haider, Nathalie Borgers
Gruber Geht, Marie Kreutzer
Kopek, Esen Isik
Outside the Box, Philip Koch
Thank You For Bombing, Barbara Eder
The Long Distance, Daniel Andreas Sager
Uns Geht es Gut, Henri Steinmetz