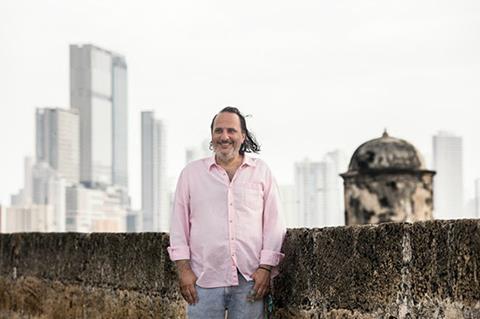 Colombian director and arts administrator Felipe Aljure will become the new artistic director of the Cartagena International Film Festival (FICCI).
Aljure will be in place for the festival's 25th edition, set to run in Colombia from March 6-11, 2019.
"The summer solstice brought us Felipe on June 21," said FICCI director general Lina Rodríguez. "His intellectual achievement and experience in many aspects of film have allowed him to conceive a broad and reflexive gaze that will strengthen the festival and continue to raise the bar.
"He is a man of exceptional human qualities and great charisma that through his craft has interacted with the festival and the city of Cartagena for decades."
Aljure studied art and filmmaking technique in London, before embarking on a filmmaking career where his early behind-the-cameras roles included assistant camera on The Mission, and local casting director on Love In The Time Of Cholera.
He released his feature debut The People At Universal (La Gente De La Universal) in 1991 and after his 1994 TV show Mambo, he became the first director of the film directorate at the ministry of culture, where he played a key role in shaping the film laws.
Aljure returned to the big screen in 2006 with El Colombian Dream and nine years later with Tres Escapularios.
"The first thing we will do is preserve the legacy that the festival has built over fifty eight editions, honoring the labors of Victor [Nieto], Monika [Wagenberg], and Diana [Bustamente], who through their work have kept the festival relevant," said Aljure of his new role.
"The festival will always have good films, guests that can contribute, and deep reflections on where Colombian, Caribbean, Latin American, and world cinema find themselves. That heritage must be defended and evolved in the direction of the social, technological, and cultural events that are touching upon the world, so that the festival is always an experience that enriches us as people, regardless of whether we are filmmakers, film fans, or simply filmgoers who love the city of Cartagena."