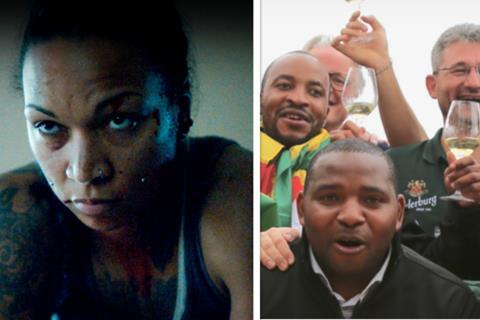 2021 Tribeca Festival announced revenge thriller Catch The Fair One and Blind Ambition as audience award winners on Thursday (June 24).
Josef Kubota Wladyka's Catch The Fair One played in the US Narrative Feature category and centres on a Native American woman's search for her missing sister. Second place went to Pan Nalin's Spotlight Narrative selection Last Film Show.
Warwick Ross and Robert Coe's Documentary Competition entry Blind Ambition took the top prize in the documentary category and tells of four friends who leave Zimbabwe for South Africa and become top sommeliers. Second place was awarded to Thomas Robsahm's A-ha: The Movie in Spotlight Documentary.
The awards were decided by viewers and encompassed films that screened in the festival's virtual arm, Tribeca At Home. Virtual attendees awarded first place in the Online Premieres category to Mobolaji Olambiwonnu's documentary Ferguson Rises and second place to Ty Hodges' romantic drama Venus As A Boy.
Last week The Novice, Brighton 4th, and Ascension prevailed in the juried awards. Tribeca Festival ran from June 9-20.