EXCLUSIVE: Deals have gone to multiple territories including Italy and Australia.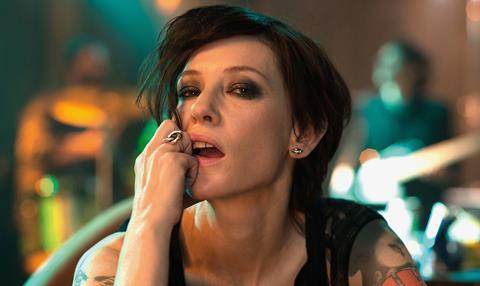 Following on from the North American deal announced with FilmRise yesterday, The Match Factory's Cate Blanchett film Manifesto has racked up multiple other sales.
The film, directed by Julian Rosefeldt and feted in Sundance last month, has now sold to fifteen territories.
Manifesto premiered in Sundance last month. I Wonder Pictures has come on board for Italy and Madman for Australia and New Zealand, CIS and Baltics is with A-One and Front Row has the Middle East. The Match Factory expects to finalise deals with further territories, including UK, South Korea, Brazil and Scandinavia, in the next couple of days.
The film questions the role of the artist in society today. Manifesto draws on the writings of Futurists, Dadaists, Fluxus artists, Suprematists, Situationists, Dogma 95 and other artist groups, and the musings of individual artists, architects, dancers and filmmakers.
Manifesto also draws on the ideas of Claes Oldenburg, Yvonne Rainer, Kazimir Malevich, André Breton, Sturtevant, Sol LeWitt and Jim Jarmusch among others.
Cate Blanchett performs these "new manifestos," portraying 13 different characters, among them a school teacher, a puppeteer, a newsreader, a factory worker and a homeless man.