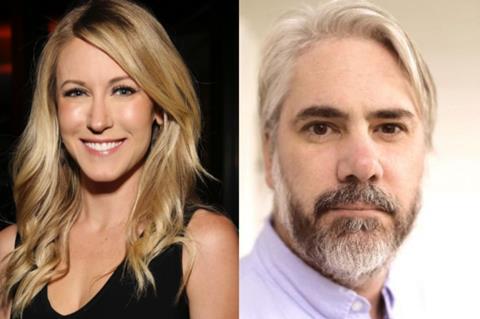 Streaming service CBS All Access has given a straight-to-series order to Interrogation, a true-crime drama series from Fabrik Entertainment, the Los Angeles production company that is part of Germany's Red Arrow Studios group.
Structured around a case taken directly from real police files, the series is created by Sweden's Anders Weidemann and American writer-producer John Mankiewicz. Anders is best known as creator of 30 Degrees In February, the drama series made for Swedish public broadcaster SVT and bought by Netflix for the US and international markets.
The first nine episodes of the series – about a young man charged and convicted of brutally murdering his mother - will be made available to CBS All Access subscribers to watch in any order, but the season finale will be released later.
The series will be produced by CBS Television Studios and Fabrik (known for its long-running Amazon crime series Bosch) with Weidmann and Mankiewicz, along with Fabrik's Henrik Bastin and Melissa Aouate (both pictured), serving as executive producers.
Interrogation joins a slate of original series on CBS All Access, launched by the US broadcast network CBS in 2014, that includes Star Trek: Discovery and Tell Me A Story.
The service launched earlier this year in Canada, its first international market, and CBS said this summer that it was preparing for launches in Australia and other territories.
Commenting on the Interrogation order, Weidmann said: "This non-linear approach to storytelling is closer to how real detectives work, picking their own path through the evidence in a search for the truth."
CBS All Access executive vice-president of original content Julie McNamara added: "Interrogation pushes the boundaries of what a television series can be with its truly unique format. It's also a series that could only be executed with the technical capabilities of a streaming service, and we look forward to bringing its innovative approach to our CBS All Access subscribers."