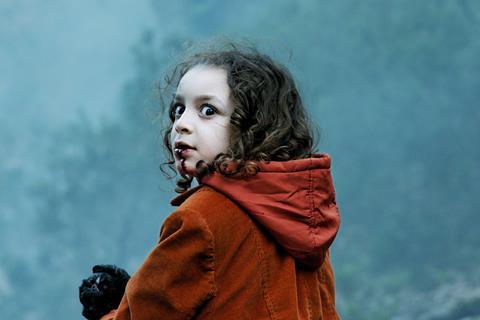 Celluloid Dreams has acquired international rights to Tunisian director Abdelhamid Bouchnak's horror picture Dachra ahead of its world premiere as the closing night film of Venice Critics' Week, running Aug 29 to Sept 8 this year.
Set against the backdrop of contemporary Tunisia, the feature revolves around female journalism student Yasmin and two male classmates who set out on a university assignment to solve the cold case of Mongia, a woman found mutilated 25 years ago and now imprisoned in an asylum, suspected of witchcraft.
As they pursue their investigation, the three friends stumble into the archaic and ominous world of Dachra, an isolated countryside compound filled with goats, silent women, mysterious drying meat and steaming pots, which is home to a cult.
When the cult's jovial but menacing leader invites them to stay overnight, Yasmin is drawn into Dachra's dark secrets and a desperate attempt to escape alive.
Bouchnak plays with the contrast between Tunisia's image as one of the most liberal and modern countries in the Arab world and deeper primitive fears of witchcraft and cannibalism.
"Witchcraft has always been my biggest fear and with Dachra I wanted to show how dark the human soul can be," Bouchnak explains.
Dachra is Bouchnak's first feature film after a number of video clips, web series and short films including Miroir, which won the best young director prize at the Carthage International Film Festival in 2008 and the more recent 2017 crime short Bonbon.
As well as directing, Bouchnak also wrote, edited and producedDachra with Omar Ben Ali on board as co-producer.
The young cast features Yassmine Dimassi, Aziz Jebali and Bilel Slatnia in the co-starring roles. Hatem Nechi is the director of photography and Fatma Madani, the set designer.
Paris-based sales company Celluloid Dreams is set for a busy late summer festival circuit.
Other titles on its sales slate due to premiere in Venice include Sebastien Marnier's drama School's Out which will play Out of Competition; Yaron Sharon's Stripped, which will play in the Horizons section, and Hermann Vaske's Why Are We Creative?, which will debut in Venice Days.
Toronto titles include Keith Behrman's drama Giant Little Ones, which premieres as Special Presentation, and Jafar Panahi's 3 Faces which will screen in the Toronto Masters section.